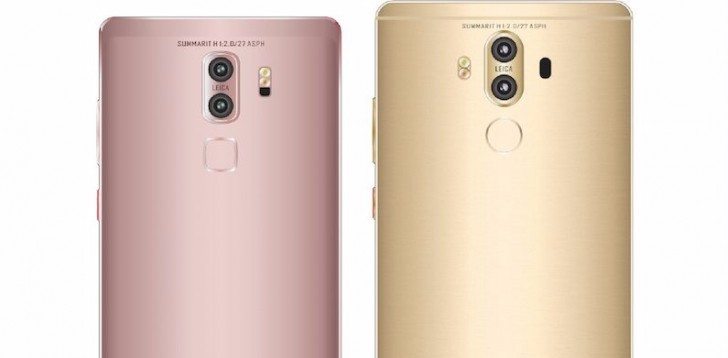 Huawei is currently working on its next flagship phablet that it will be unveiling on November 3rd. We have seen so many leaks about this phablet and we sort of know everything about it but the latest leak introduces something we have not heard before. The leak shows that the Mate 9 will come in two different designs.
One model will have a flat screen while the other model will come with a dual-curved display similar to what Samsung has with the Edge devices. Only the back of the Mate 9 has been leaked so far so we do not know how the curved display will look like.
Check out the renders below.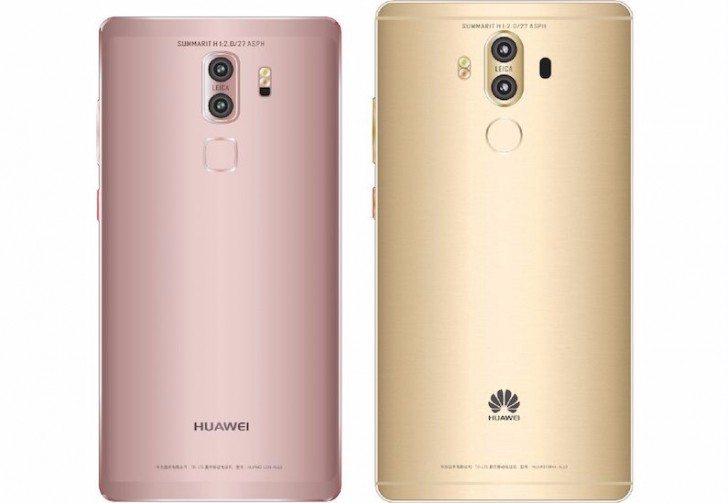 The two models look different from the back as you can see from the photo above. The Mate 9 on the left is codenamed Manhattan and will be released globally while the one on the right is codenamed Long Island and might be sold in China only. We have heard that there will be a 6GB model on the Mate 9 and I believe it is the one on the right and is the one that will be available in China only. The one on the right is probably the one with a curved display.
The two models will have the same 5.9-inch display but they might have different resolutions. The one on the left will have a 1080p display while the one on the right will have a QHD display. The sad thing is that the one with a QHD display might only be sold on China.
The Huawei Mate 9 will come with a Leica branded dual camera setup at the back. The camera has dual tone LED flash and laser autofocus. The cameras are not placed towards the top like on the Huawei P9. I liked the camera placement on the P9 as it looks different from most other smartphones on the market. Both are 20MP camera sensors with f/2.0 apertures, this is quite impressive.
This is all we know about the Mate 9 at the moment, we will know more about it as we get close to the launch date.
Also Read: The Huawei Mate 9 Will Reportedly Come in Three Variants