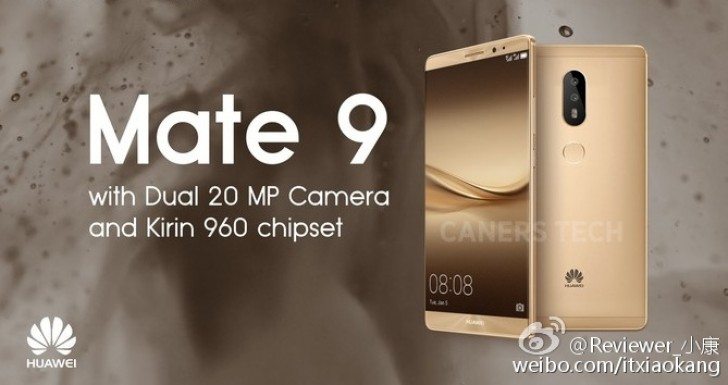 If you are an avid reader of TechArena, you may have seen our coverage of the soon to be announced Huawei Mate 9 smartphone. We have been talking about this phablet for the last couple of months as we await its launch in November. Huawei has been mum about the Mate 9 but information about the device has been leaking online for the last month or so.
The latest leak about the Mate 9 has revealed that it will come in three variants. One variant will have 4GB of RAM with 64GB of internal storage space and will be available in three different color options. This variant will retail anywhere between $480 and $510. Not that expensive as I had expected. Huawei is very good at keeping its prices low and this one of the reasons that helped the company capture markets that were previously dominated by Samsung or other brands.
The second Mate 9 variant will have 4GB of RAM and 128GB of internal storage space. This model will be available in five different colors and will retail for $585 when launched. The third variant will be the premium one with 6GB of RAM and 256GB of internal storage space. We have heard about this variant before and it looks like Huawei is sticking with it all the way through. As for price, the 6GB variant will go for $705.
Some other specs we expect to see on the Huawei Mate 9 include a 6 inch display with a Quad HD resolution. It will be powered by the Kirin 960 processor and will run on Android 7.0 Nougat with EMUI 5.0 ontop. At the back it is rumored to have a 20MP dual camera setup built using Leica Optics just like what the company did with its 2016 flagship, the Huawei P9.
The Huawei Mate 9 will be unveiled in November so watch out for that. We will learn more about its specs as we get close to the launch date so keep coming back to TechArena to learn more.
Read Now: Huawei Mate 9 Review