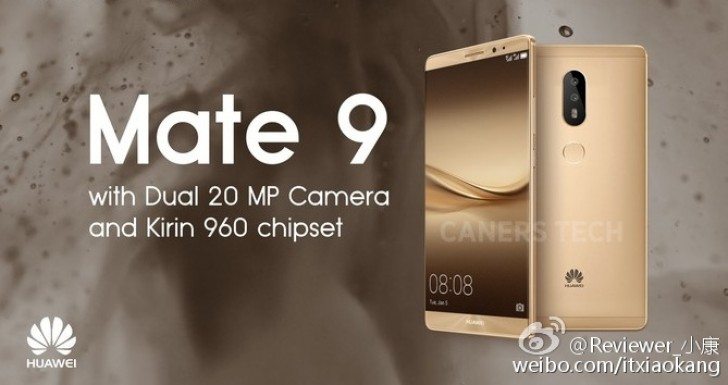 We have been talking about the Huawei Mate 9 for about two months now. This is the next phablet from the company that we told you will be unveiled sometime in November. We were sure about the month but not the exact date of its unveiling until now.
Huawei has sent out media invites to an event scheduled for November 3 in Munich Germany and that is where we expect to see this phone. The press invite says Huawei will share its "latest innovations and exciting advances" but does not categorically say it's the Mate 9 only. We are only concluding that since this is the only device from the company we have been expecting.
Some of the specs we expect to see on the Mate 9 include a 6 inch display with a Quad HD resolution. It will be powered with the unreleased Kirin 960 processor which rivals the Qualcomm Snapdragon 821 processor. As for RAM, we expect the Mate 9 to come with 4GB and 6GB of that. The different variants may target different markets.
We also expect the Mate 9 to come with a dual camera setup at the back, this is the same setup found on the Huawei P9. With these specs, the Mate 9 looks like an interesting device, am excited to see what it offers.
We will update you with more information about the Mate 9 as we learn about it.
Also Read: The Huawei Mate 9 Will Reportedly Come in Three Variants