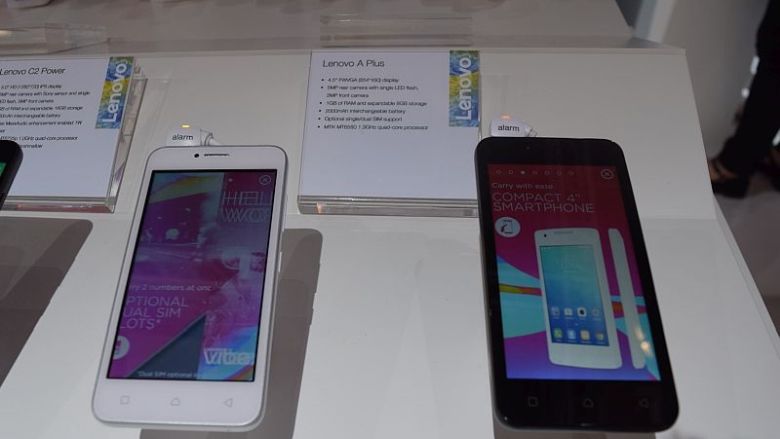 With almost every other smartphone manufacturer making so much noise about each device they unveiled at IFA 2016, Lenovo decided to take another route when it launched its P2 and A Plus smartphones. These smartphones did not get the usual hype as the company decided to quietly unveil them at the event.
It is not clear why Lenovo decided to take this route and it clearly doesn't help them with publicity and customer awareness. With this soft launch, my guess is that the company has another event planned in the next few weeks to officially launch this phone to the world.
One interesting thing about these devices is that they do not have the 'Vibe' branding. It is not clear why the company decided to do so but hopefully we will know that very soon.

The Lenovo P2
The Lenovo P2 comes with a 5.5 inch AMOLED display with a Full HD resolution. This phone is powered by the Snapdragon 625 processor paired with 3GB of RAM and 32GB of internal storage space. There is a variant with 4GB of RAM and 64GB of internal storage space but this will be available in China only.
For the camera, the Lenovo P2 has a 13MP unit at the back and a 5MP front facing one. Also at the back is where you will get the fingerprint sensor for extra security. This phone comes with a massive 5100 mAh battery that will definitely be one of its selling points.
The price of the Lenovo P2 will be €250 (approximately Ksh 28,000).
The Lenovo A Plus
The Lenovo A Plus on the other hand comes with a 4.5 inch display with a resolution of 854 x 480 pixels. It is powered by the MediaTek MT6580 processor (quad core) paired with 1GB of RAM with 8GB of internal storage space that can be expanded using a microSD card. This clearly shows you that this is an entry level device and is probably why the company decided to launch it quietly.
The Lenovo A Plus has a 5MP back camera and a 2MP front facing one. The battery here is also not that big at only 2000 mAh. The good thing about this phone is that there will be a 4G variant that will be available in select markets. The price of the 4G variant will be $77 (approximately Ksh 7,800) while the dual SIM variant will be available for $88 (approximately Ksh 8,900).
Also Read: The Lenovo Yoga 710 Review