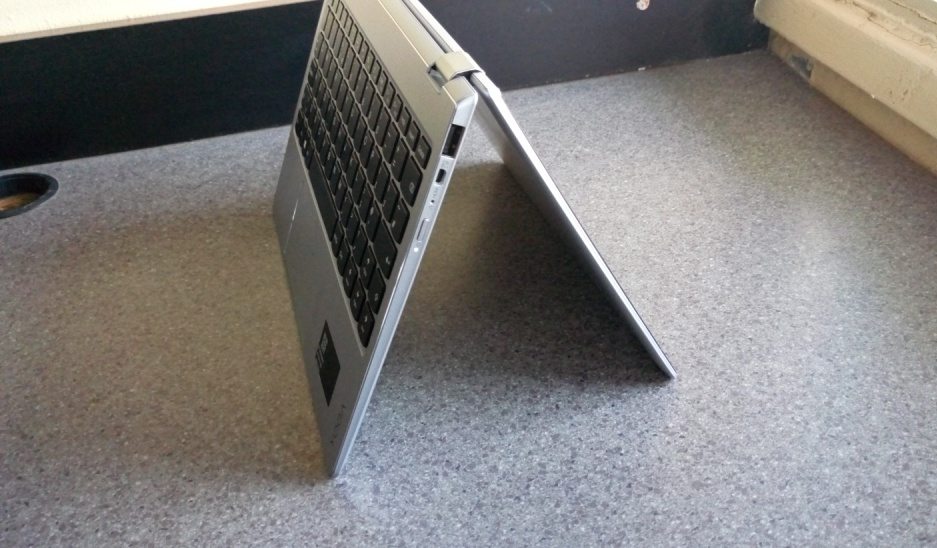 Lenovo has been making some foldable tablets that have been quite popular with consumers. Besides these tablets, the company also has the 2-in-1 laptops that can be used as tablets and can also be transformed to full-featured tablets. One of those is the Lenovo Yoga 710.
The Lenovo Yoga 710 is a premium and ultrathin convertible laptop that was officially launched in the country a few weeks ago. This laptop is not that cheap and retails for about Ksh 110,000. With that, you get an 11.6 inch display with a resolution of 1920X1080 pixels, 8GB of RAM, 256GB Solid state drive, 1.1 GHz Intel Core M5-6Y54 6th Generation processor, Intel HD Graphics 515, Windows 10 among other features.
I have spent some time with this laptop and am finally ready to share with you what it is all about.

Design
The one thing that you will definitely notice and like about the Yoga 710 is its design. The laptop is very thin and light making it perfect for those who are always on the move. When you put this laptop in your bag, you will not feel that it is there and this is a good thing if you move around a lot as there will be no added weight. It weighs 1.04 KG and is about 0.59 inches (14.9 mm) thick.
As for the actual design, the Yoga 710 looks absolutely beautiful. This is the kind of laptop that will attract attention to you whenever you take it out of your bag or purse. It has an aluminum chassis for extra strength and the variant I had had a platinum Silver finish that looks quite good. This design does not just look good; it feels good also. Lenovo says that the aluminum used provides protection in case you accidentally drop it.
Since the Yoga 710 is an ultra-thin laptop, it doesn't have that many ports. On the left side you get the headphone jack and the power jack while on the right hand side you get the always-on USB 3.0 port and the Micro HDMI port. Since the USB is 'always-on' you will be able to charge your devices (phone or MP3 player) even when the laptop is switched off. Still on the right is where you will find the power button with a small white light. Like most other ultra-thin laptops, the Yoga 710 does not have an optical drive, if you really need to use an optical drive, you can still connect to an external one using the USB port.
The speaker grilles are mounted on the bottom of the laptop and this can be a good and bad thing depending on how you use the laptop. I will get more into this later in his review. Overall, the Lenovo Yoga 710 has a clean design.
 Display
The Lenovo Yoga 710 has an 11.6 inch IPS touch display with a resolution of 1920 x 1080 pixels. The screen is quite bright and will not disappoint you when working or watching movies/videos. The screen remains bright and vibrant even when you are viewing it from the sides. This is needed during presentations as you do not want people to miss what is on the screen when you are presenting to them.
The display is still visible even when you are under direct sunlight. As for brightness, the screen can get very bright and you can set it to have the brightness change automatically depending on the lighting around you. If you are in a dark room, brightness is reduced to ensure the screen isn't very bright and when you go to a well-lit room or outside, brightness is increased to match that too and ensure you can easily see what is on the display. I found this to be very useful as I did not want to be bothered changing the brightness every so often as the lighting around me changes.
The Lenovo Yoga 710 has a touch screen display and during the review period, I did not have any issues with it. This is a Multitouch display that is very responsive and is not prone to fingerprints. This means that I did not have to wipe the screen every so often.
Keyboard and Touchpad
The Lenovo Yoga 710 features the company's scallop-shaped keys. You get all the keys you expect to find on a 12-inch laptop. There are dedicated Function keys above the number row which is something good to have as it makes it easy for you to control things such as sound and brightness.
The arrangement of the keys makes it easier to type no matter the size of your fingers. If you have used a laptop of a similar size or a keyboard with a similar arrangement, you will feel right at home but if you are coming from a much bigger laptop or from using a keyboard with a different arrangement, it will take you sometime before you get used to this.
Before using the Yoga 710, I was using a 15-inch laptop so I took me time before getting used to this keyboard. I found myself pressing the wrong keys from time to time but after two days of using it, I got used to it. The one-piece touchpad on the other hand is very responsive and I didn't have any issues with it.
The only thing that disappointed me about this keyboard is that it is not backlit. This is a very expensive tablet and I was expecting the keys to be backlit but that is not the case. There are other variants of the Yoga 710 that come with backlit keyboards. These are the 14 and 15 inch models which am not sure they are available in the country.
Performance
The Lenovo Yoga 710 comes with Intel Core m5 processor, 8GB of RAM and 256GB SSD. This is more than enough power as long as you are not some crazy gamer who is looking for a laptop to play heavy and demanding games. I used the laptop mostly for work and multimedia and it handled everything I threw at it without any sluggish behavior. The laptop never slowed down even once and this is something you can't say about most other laptops on the market.
I tried pushing the laptop to the limits by running some heavy applications (Photoshop), opening multiple browser tabs running flash-heavy websites and it still did not slow down. The laptop handled these tasks better than I expected.
This is not a gaming laptop but you can still handle some light games.
Audio Quality
The Lenovo Yoga 710 has two speakers mounted on the bottom. These are Dolby certified speakers so you know they live up to expectation. I was not excited the first time I saw the speakers mounted on the bottom of the laptop but was quite impressed when I played music through them. They are quite loud and provide the perfect virtual surround sound.
Even though the speakers sound good when you are using the Yoga 710 in laptop mode, I found out that they really pop when you are using it in tent mode.
Battery life
The Lenovo Yoga 710 could easily last for 6 or 7 hours on a single charge. This is after pushing it to the limit as I do with all my laptops.  If you are a light user and are planning to use it for work, light web browsing and media consumption, you can get a few extra minutes or hours. If you are planning to use it when travelling, this may or may not be enough depending on the length of your journey. One thing you can do to get a few more hours of battery life is tweak the performance in the power settings. You can do this by clicking on the battery icon and choosing between balanced, power saver and high performance settings. When travelling or when you don't need that much power, choose the power saver option to get extra battery life.
Conclusion
The Lenovo Yoga 710 looks the part and doesn't disappoint on performance either. It is well built and feels premium. When in public with this laptop, you will definitely attract some eyeballs and that can be good or bad depending on you as an individual. As for performance, it did not disappoint, it handled everything I threw at it. This makes it one of the most reliable 2-in-1 laptops you can get in Kenya right now.
The biggest disappointment I have with it is that it does not have backlit keys, I know this is not a very big deal for most people but I thing that with it high price, it should have that.
In conclusion, the Yoga 710 offers you the best if you are looking for a device that looks good and is reliable in terms of performance.
Also Read: Asus Transformer Book T300 Chi Review