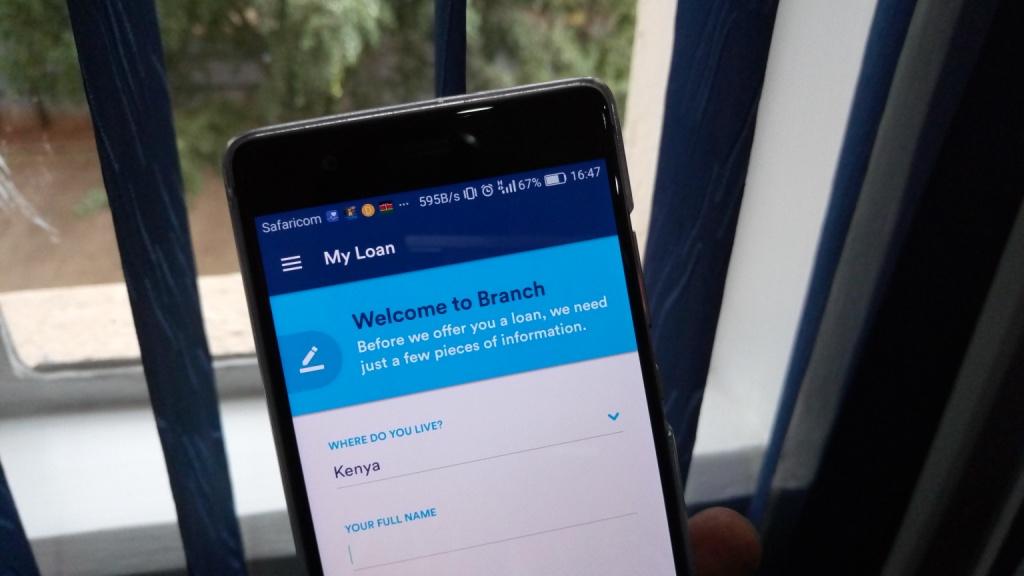 Kenya being a developing country, a good number of people do not have easy access to banking and financial services. And even when they do, the rates can be so high and the products may not be tailor made to exactly what they want. This is very true for SMEs and such challenges limit their expansion and growth.
One company that wants to help out those who are not catered for by traditional financial services in Branch. The company describs itself as a for-profit socially conscious company providing financial services to the mobile generation. The company makes it easy for individuals to get loans directly from their mobile phones via an Android application and receive the cash on their MPesa accounts.
Branch launched its first application back in April of 2015 and has grown tremendously since then and is reporting that it has provided credit to more than 100,000 Kenyans since then. Reaching such a milestone in just over a year since it started operations is impressive. This puts its Brach ahead of some of its competitors such as Tala and Saida.

Loans offered
Branch offers loans ranging from Ksh 1,000 to Ksh 50,000 meaning that they target small business owners and individual borrowers. The company has revealed that 75% of its loans are used for business purposes finance working capital needs or purchase equipment. These individuals want quick cash for their business needs without having to go to the bank.
When you are starting out, the amount of money you can borrow is limited but you can build up your credit limit by taking out loans and repaying them out on time. This is the same way other services like Mshwari work, the more you borrow and repay on time, the higher you will be able to borrow in the future.
Repayment period for loans given out by Branch is between 4 weeks to 6 months. The fees range between 6 to 16%, the more you move up the loan ladder, the less you have to pay in terms of loan fees.
Regional expansion
With the success Branch has seen in Kenya, the company is set to scale its operations to Tanzania and the launch of a new app. "Our growth in Tanzania is extremely encouraging", said Expansion Director Andrew Huelsenbeck. "We are finding that just like in Kenya, the majority of our customers use their Branch loan to start or expand their business activities and improve their livelihoods."
This expansion to Tanzania comes about five months since the company announced that it had raised $9.2 million in funding to help with regional expansion.
You can download Branch from the Google Play Store by Clicking here.