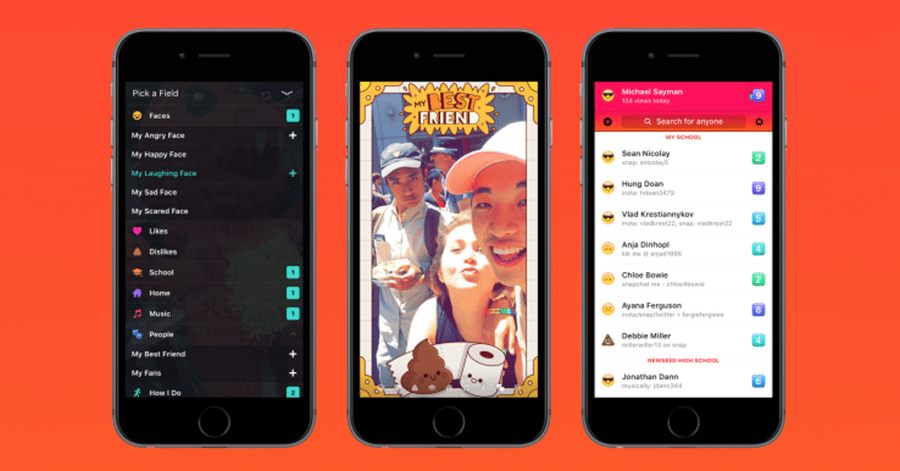 Facebook is undoubtedly the king of social media but the company is not having an easy time attracting millennials to its platforms. Most young people prefer to go with other platforms such as Snapchat and this has slowed down Facebook's growth the last couple of years.
To capture this young audience, Facebook has released a new app called Lifestage. This app can only be downloaded by those under 21 years old. The app is available on iOS and is part of Facebook's plan to get people to its platforms and hopefully far away from Snapchat and the rest. It is still not clear if Facebook has any plans to bring the app to Android but probably the company wants to see how iOS users receive it.
Lifestage was designed by a 19-year-old Facebook product manager by the name Michael Sayman. It is said that he wanted to recreate the age restricted access that was on Facebook when it started. To ensure the app is cool with the younger generation, he included selfies and video sharing capabilities.
You are too old!!
As mentioned above, Lifestage is designed for those who are 21 years old or younger, if you are above that, you are too old to use it. If you are above 21, you will still be able to download the app from the App store but you will not be able to see profiles or communicate with the other users. Of course you can lie about your age but why would you want to do that, the app is made for the under 21s and you should let them have it.
For people of the same high school to be able to connect with each other on the app, there have to be 20 of them. This is the perfect way that Facebook can use to get you to share the app with your friends and hence grow the user base. This is almost the same way Facebook started before expanding its wings to allow everyone under the sun to sign up.
We will have to wait and see if this app is successful or if it is axed like some of Facebook's other apps that were not successful.
Privacy Concerns
Even before the teens get to enjoy Lifestage, privacy concerns have been raised from this disclaimer that is used as part of the app's description,
Everything you post in Lifestage is always public and viewable by everyone, inside and outside your school. There is no way to limit the audience of your videos. We can't confirm that people who claim to go to a certain school actually go to that school. All videos you upload to your profile are fully public content.
This is not reassuring as it means that anyone out there can see what you post. Something ought to be changed going forward if people are to use the app comfortably.
Also Read: Facebook Is Changing the Newsfeed Again to Show Users Relevant and Informative Stories