Last week was a big one for Microsoft as it started rolling out Windows 10 Anniversary Update that brings with new features and cross compatibility with the Xbox One. The Anniversary Update comes one year after Microsoft released Windows 10 to the world.
The update that started rolling out last week was for PCs only. Those using Windows 10 on their phones were not sure when they will be getting the update until now. If you have been waiting for this update, you may be happy to know that you might get it as early as this week. According to Windows Central, the update will start rolling out on Tuesday, August 9th.
This date was confirmed through Twitter by Microsoft's official Lumia account in India but that tweet was taken down a few moments later showing that the company was not ready to share that information. This update will start rolling out to the unlocked Windows 10 devices first. The locked variants will be getting the update one week later.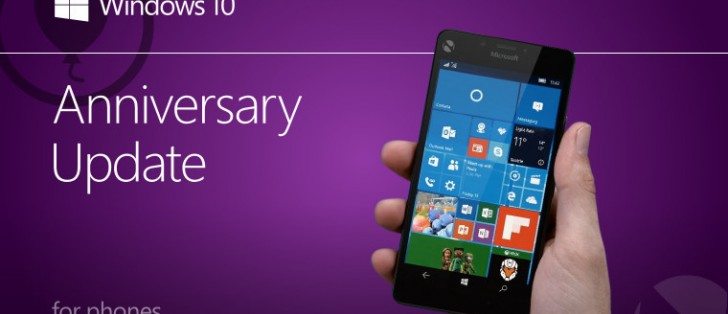 As to why there is a one delay between the locked and unlocked variants, it is believed that that is the time the carrier need to test some of the features and enhancements before the update is available to the end user. Even with the update rolling out, it is still unclear if or when some of the old Lumia smartphones running Windows Phone 8.1 will be getting Windows 10 Mobile.
Keep in mind that these dates may change if anything comes up between now and then, since we are 24 hours away and nothing serious has come up, we are safe to say that the update will roll out tomorrow without any delays.
Also Read: Microsoft Indirectly Reveals That It Sold Just 1.2 Million Lumia Smartphones Between April and June 2016