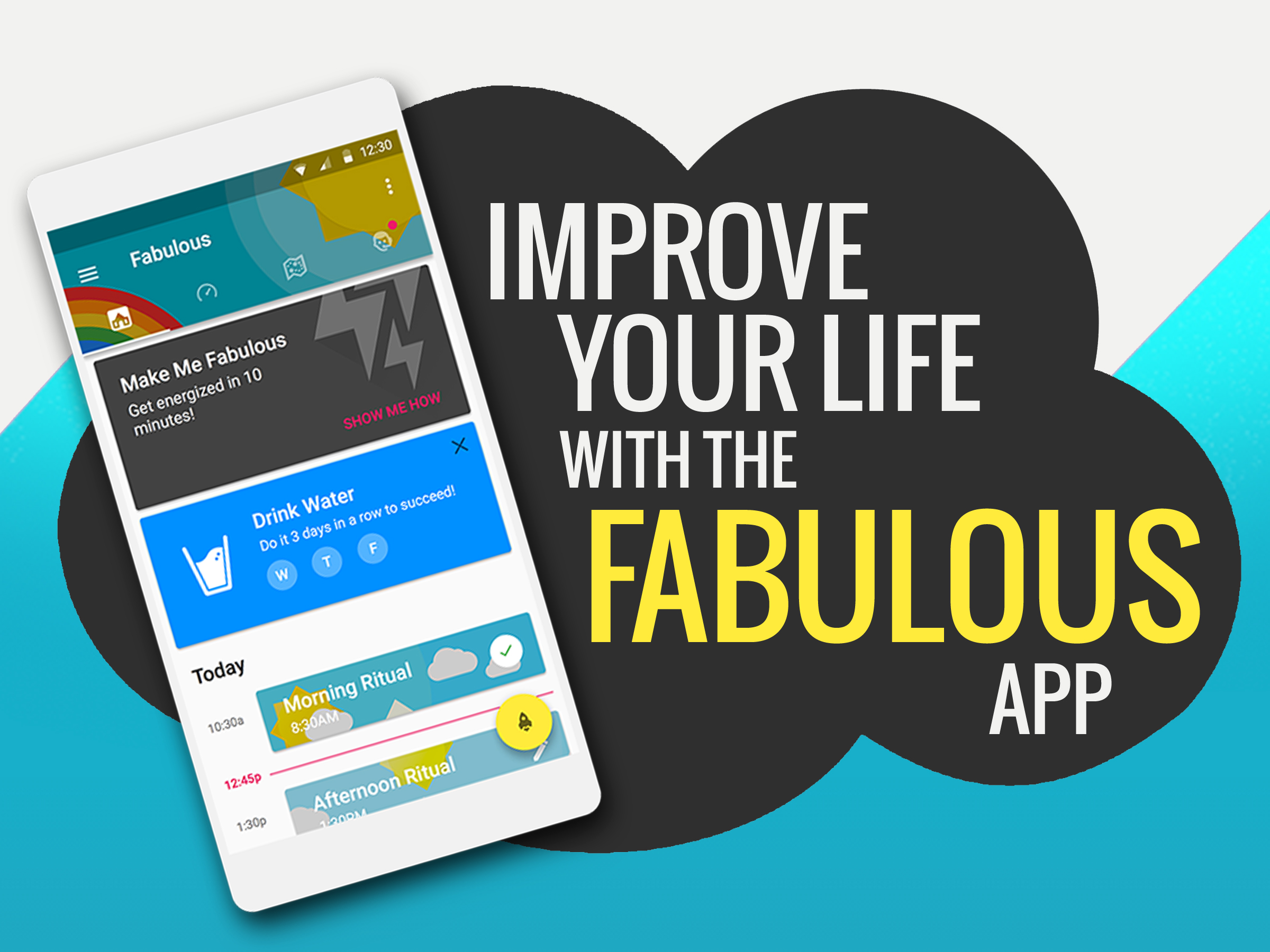 Have you ever wanted to change a certain habit that you have? Probably change your diet? Exercise more or even wake up earlier? Well, we all know it is not easy trying to change a habit, but the beauty of technology is that we can always use it to our advantage. Fabulous is an app that promises to motivate you in whatsoever you choose to embark on, be it a behaviour change or simply a task you need to complete. It does this by giving you a virtual coach who will "guide" you through your journey.
Setting up the app is straight forward, and most people should have no trouble using the app for the first time. The app is quite interesting – the "coach" (Fabulous app) will give you certain recommendations to help you improve your life and change your habits. The recommendations vary from telling you when workout (and how to do it), what to eat to fell more energized and even how to sleep better at night. To take it even further, Fabulous tells you when to take power naps and even has "Happiness Trainers" to lift your spirits.
So to sum it up, Fabulous helps you stay focused on your work when you need to, keep healthy through out the day, give you reminders of tasks you are meant to perform and give you motivational messages to keep you going.
Fabulous is not an app for everyone, it's for those who really want to have a habit change and have been looking for a way to do it. If you would like to try out the app, the download link is below.

If you also know of an amazing app that we should check out, be sure to let us know.
Download Fabulous – Motivate Me!
Last Week's App: Prisma – Transform Your Photos Into "Paintings"