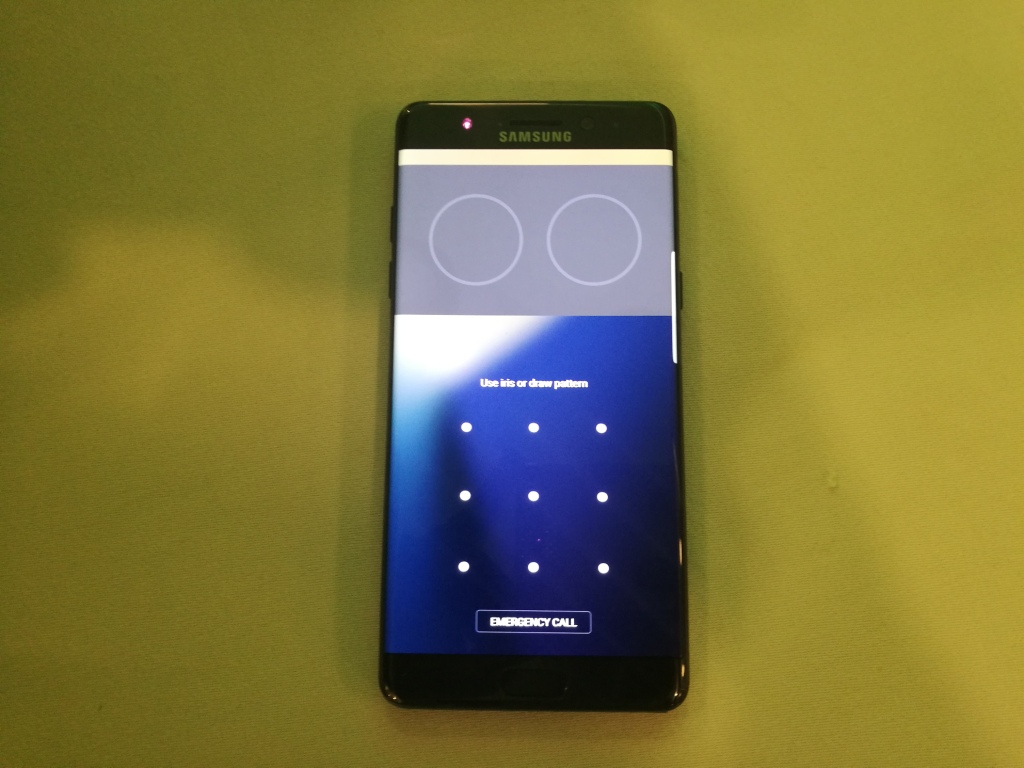 A few days ago, Samsung unveiled its 2016 flagship phablet, the Galaxy Note 7. One of the features that Samsung introduced with this phablet is the Iris scanner that uses the infrared scanner on the phone's front panel to search for your eyes. This feature is for security purposes and allows you to unlock your phone by using your eyes.
Going forward, Samsung has plans to include iris scanners on some of its other devices. According to company's mobile division president DJ Koh, this feature will be included in some of its mid-range devices very soon.
"Through continued cost cutting, iris scanning can trickle down to mid-end models. There is a view that Android is weak in security compared to its competitor and we want to expand software security that can overcome this image," said DJ Koh. He did not divulge any details as to when we will see these smartphones will hit the market.

When revealing this, DJ Koh said that the company has been developing iris scanner technology over the last three years. "We did not put iris scanning in the flagship model just to do 'unlock'. In the long run, through third parties and API, we want to connect it with apps. For mobile banking, we are thinking of applying iris scanning for large transactions, and are already talking with banks in some countries," the company said.
We will be keeping a close eye on what Samsung does and see the smartphones it releases with iris scanners.
Also Read: The Samsung Z2 Will Be Unveiled in Kenya This Month, It's Retail Price Will Be Ksh 6000