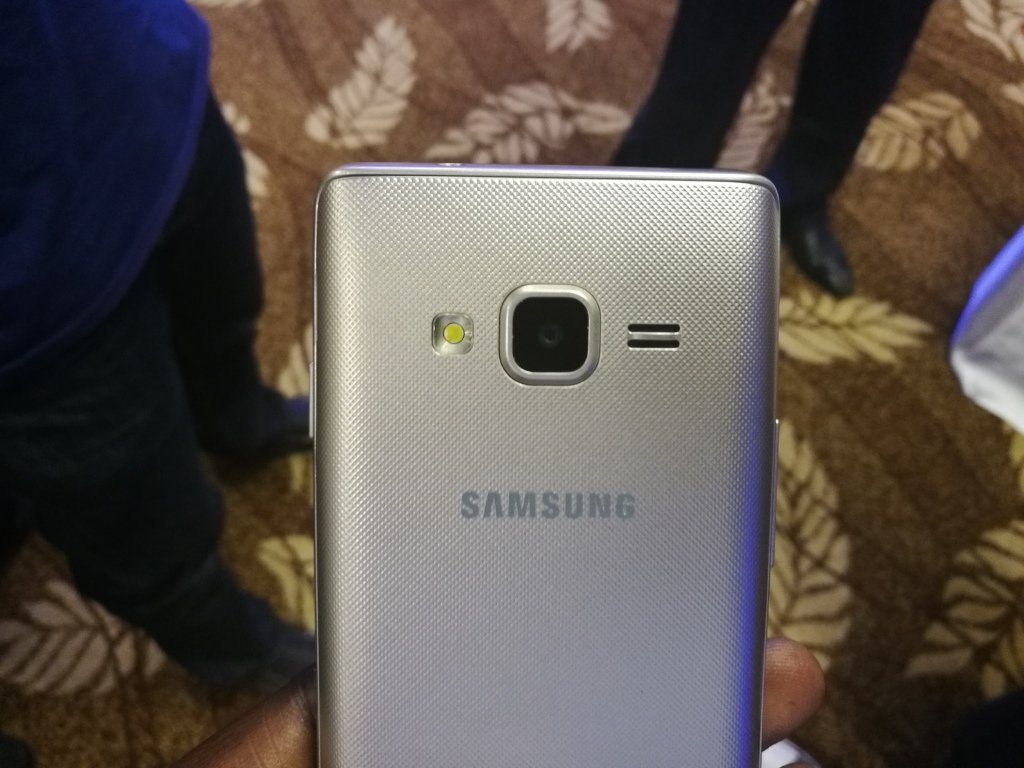 Last week, we told you that Samsung has plans to bring some of its Tizen powered smartphones to three Africa countries, Kenya, Nigeria and South Africa. Well, we now have confirmation that the company will be unveiling these smartphones in the country this month. The exact launch date is still unknown but the company has confirmed that the Z2 will be at their stand at the Nairobi Innovation week.
The Samsung Z2 will be the first Tizen powered smartphone from the company to be launched in the country and the company will be using it to target the low end market segment. Samsung has neglected this market segment which it once dominated. Even though it has not been confirmed officially, the Samsung Z2 is expected to retail at Ksh 6,000 ($59).
I got a chance to play around with the Samsung Z2 at the unpacked live streaming event in Nairobi as you can see from the photo above. The phone has a 4-inch display that feels really small as my current device sis the Huawei P9 with a 5.2-inch display. The design and build of the phone is not particularly mind blowing, it feels plain and uninspiring, this is sort of expected considering the price of the phone. The Samsung Z2 is a dual SIM device and comes with 1GB of RAM, I still don't know the internal storage space but I will look for that information and update you on that very soon.
For Tizen OS, I go a chance to test it out and it was not easy to use. This is expected when using a new OS but I had expected it to look a lot like Android just to make it easier for those switching between the two operating systems.
Am still not sure if the Ksh 6000 Samsung Z2 is the one that supports 4G connectivity as reports had indicated that Samsung wanted to bring the 4G variant to Africa. If this is the 4G variant, I will be impressed as there are not many 4G enabled smartphones in the Ksh 6000 neighborhood.
We will know more about this smartphone and its availability in the next few days. Keep it here and we will update you as we get more information.
Also More: Samsung Announces a New Entry-Level Tablet, The Galaxy Tab J