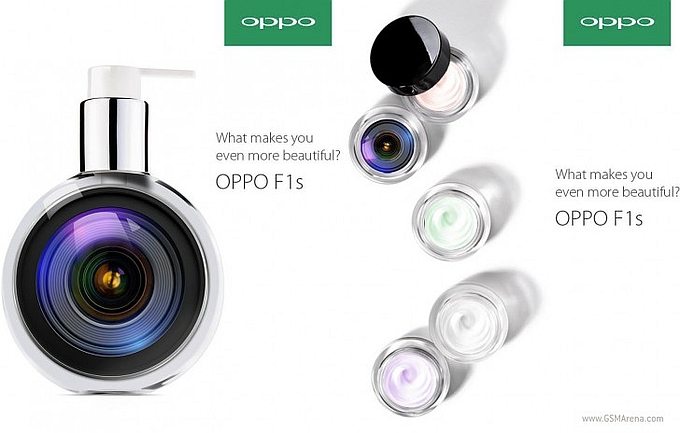 Oppo has always been innovative when it comes to smartphone cameras. The company unveiled the Oppo N3 which came with a rotating camera that could act both as the rear and front facing camera. This phone was not that very successful but showed us how innovative Oppo wants to be as it curves a niche for itself in the crowded smartphone market.
In January this year, the company unveiled the Oppo F1 which came with 3GB of RAM, the Snapdragon 616 processor, an 8MP front facing camera and a 16MP rear camera. This was a standard mid-range smartphone from Oppo.
With the Oppo F1 hitting all the right keys, the company has gone back to the drawing board and is coming with an upgrade to the F1. This new smartphone will be called the Oppo F1s and will come with a 16MP front facing camera, the "s" most probably stands for selfies. Given that this smartphone is designed for selfies lovers, it comes with special filters and features that will definitely improve your selfies game.
Oppo is already sending out media invites to an event on August 3rd where it is expected to unveil the F1s. Besides the 16MP front facing camera, the Oppo F1s will come with a fingerprint sensor embedded on the home button. This is the same feature you can find on the Oppo F1 which was unveiled early this year.
A few other features we expect on the Oppo F1s include a 5-inch display with a 720p resolution. It is expected to come with 3GB of RAM and probably the same Snapdragon 616 processor. Oppo is not generous with information about this smartphone but we expect it to borrow a lot from the F1. The good news is that the phone will be unveiled very soon.
Also Read: The Oppo F1 Plus (The International Version of the Oppo R9) Has Finally Been Announced