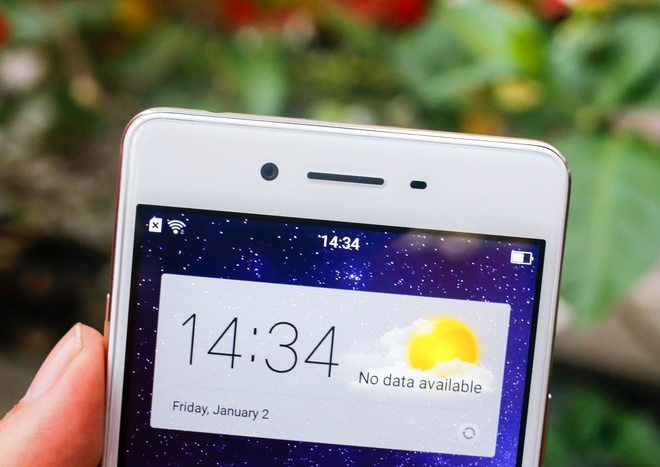 At one time, Oppo was a serious and the most promising player in the smartphone market but the company has so far slowed things down. We have been covering Oppo but it has not been aggressive and innovative as it was when it first came into the market.
If you are a fan, the new Oppo F1 is something that you may want to consider. The Oppo F1 is the first device in the F-lineup that is targeting consumers who want a better camera experience and more appealing design. The Oppo F1 was announced earlier this week and will be available in Vietnam as from this Friday. From there, it may make it way to other international markets.
Oppo F1 Specs
As for specs, the Oppo F1 comes with an aluminum unibody but with a disappointing 5 inch IPS display with a 720p resolution. One good thing about this display is that it comes with Gorilla Glass 4 protection.

For internals, it comes with a 1.7GHz Octa-core Snapdragon 616 processor with 3GB of RAM and 16GB of expandable storage space.
For the camera fanatics, the Oppo F1 comes with a 13MP camera at the back with an 8MP front facing one. As for the Mega Pixels, there is nothing exciting about these cameras but the software tweaks can help you take some decent photos. The front facing camera is able to use the display as flash.
This phone supports 4G LTE and comes with a 2,500 mAh battery. Availability is still not known as the phone will be heading to Vietnam first, it may be a while before we see it in Kenya. Price is $290 (approximately Ksh 29,700).
Read More: The Oppo Neo 7 Is the Latest Entry Level Smartphone Powered By A Snapdragon 410 Processor
source [vnexpress]