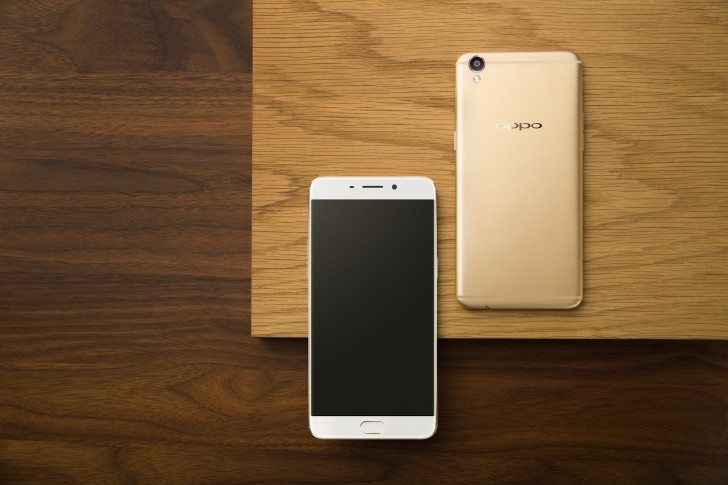 A few weeks ago, Oppo unveiled the R9 and R9 Plus smartphones which come with 16MP front facing cameras.  These phones were initially announced in China and its only last week when we heard that the company has plans to launch them outside the country. We have heard that Oppo will be launching these two smartphones in India as from this week.
Read: The First International Launch of the Oppo R9 and R9 Plus Will Be in India Next Week
As we still wait for the R9 to reach international markets, Oppo has today announced another smartphone, the Oppo F1 Plus which is sort of the international version of the R9. The Oppo F1 has the same features as the R9 and the name looks to be the big difference between the two.

The Oppo F1 is currently available in select markets in Europe and will be available through online platforms from May this year. Its retail price in these regions is €389 which translates to about Ksh 45,000 before taxes.
As for specs, the Oppo F1 comes with a 5.5 inch AMOLED Full HD display. The phone is powered by an octa-core MediaTek Helio P10 processor paired with 4GB of RAM and 32/64GB of internal storage space. The back camera is a 13MP one with a 16MP front facing camera for all your selfies, video calls and anything in between. Oppo will be using the front facing camera as the main selling point for this phone and you can clearly see why. Beside the huge MP number, the front camera has f/2.0 lens with a wide 78.1-degree field of view.
The battery isn't very impressive for the phone's size, it is a 2,850mAh unit that supports VOOC Flash Charge. Oppo will be trying to capture the mid-range international market with this phone and at this point it is hard to say if the company will be successful. Of course the phone will be popular but translating the popularity into sales is what will matter.
Read: Oppo Unveils the R9 and R9 Plus Smartphones Both with 16MP Front Facing Cameras