Samsung has confirmed that it will be releasing the Galaxy Note 7 on August 2. Even with this confirmation, the company is still now revealing to us what specs the phablet will come with and we are left to deal with the leaks and rumors that we can never be sure are 100% correct.
We have heard a ton of rumors about the Galaxy Note 7 and the most recent one suggested that it will come with a newer display technology that will make it possible for Samsung to make the Note 7 thinner than the Note 5. To add on this, leaked photos have showed up online showing us how thin the Note 7 is and more importantly show us how curvy it is.
From the leaked photos, the Galaxy Note 7 is not the thinnest smartphone out there but looks slightly thinner than expected, and this is a good thing.  You can actually see how slim and curved it is if you look at it from the sides. Check out the photos below.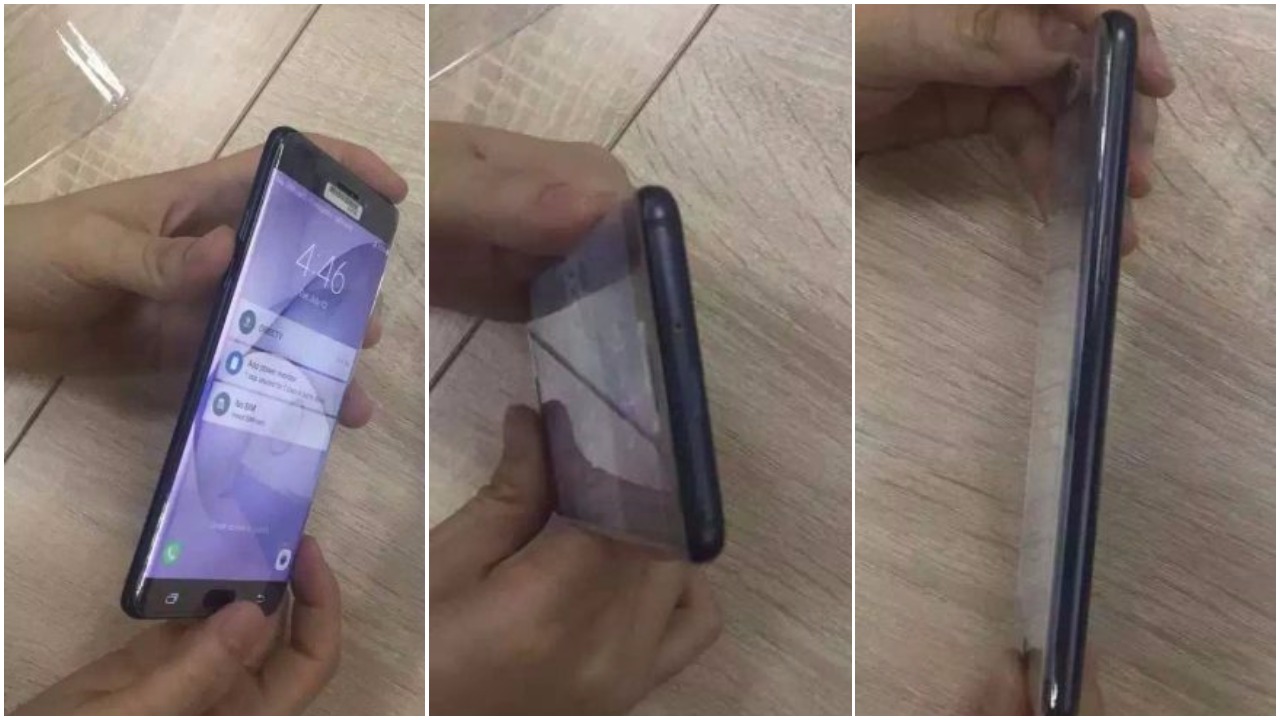 The above photos were posted on Chinese social networking site, Weibo. From those, you can see that the front and back panels are slightly curved. These curves give the phone a sleek and beautiful look which am sure users will appreciate. The curved screen edges make it look like the Galaxy S7 edge which was launched a few months ago. This is not a bad thing as it shows us that Samsung is using something it has tried and test  before so we sort of know what to expect.
These are just the first leaks, expect more photos as we get close to the launch date (August 2).
Also Read: The Samsung Galaxy J2 (2016) With Smart Glow Notifications Has Been Unveiled