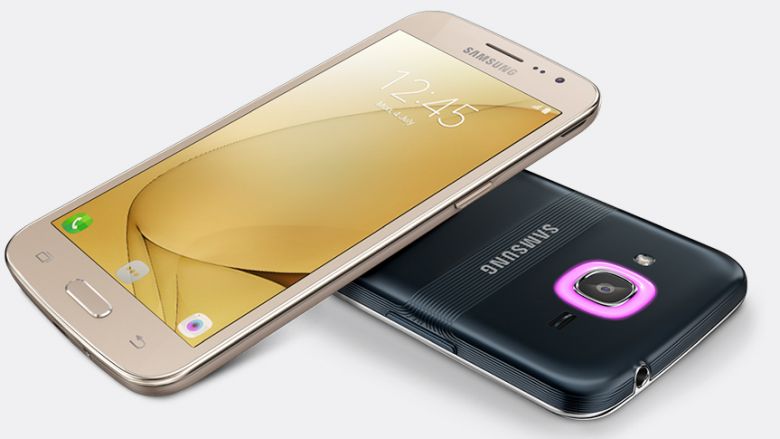 Two days ago, we told you that Samsung was working on the Galaxy J2 (2016) and that the company was planning to include a smart glow notifications feature on the back camera. If you have been waiting for this smartphone, you may be happy to know that Samsung has finally unveiled this smartphone.
The Galaxy J2 (2016) was unveiled today and is currently listed on Samsung's official website in India and this means that the phone is heading to India first. This is the latest entry level smartphone from Samsung and comes with some decent specs.
Starting with the display, the Samsung Galaxy J2 (2016) comes with a 5 inch Super AMOLED HD one. Powering this phone is a 1.5GH quad core processor, 1.5GB of RAM and 8GB of internal storage space that can be expanded using a microSD card.
At the back, the Galaxy J2 (2016) has an 8MP camera with a 5MP front facing one. Still at the back sits a 2,600 mAh. The phone will come with Android Marshmallow out of the box and supports 4G LTE.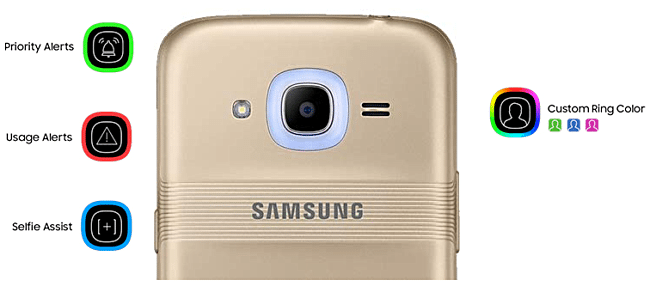 The unique thing with this phone is the Smart Glow notifications feature that allows you to color-code your apps, contacts or general alerts so that you can know the alert you get even without looking at your screen. This can be a very useful feature if you are in a meeting where you do not want to keep flipping and unlocking your smartphone just to see the alerts.
Another feature on the Galaxy J2 (2016) is its Turbo Speed Technology (TST). This is a performance enhancement feature that can be achieved by "using the least amount of resources to complete a particular task in the fastest time." Samsung says that with this, apps can load up to 40% faster when you compare it with devices that come with double the RAM.
The Galaxy J2 (2016) is retailing for around $145 (approximately Ksh 15,000). The phone will go on sale in China next week and we still aren't sure when the company will be taking it to international markets.
Read More: Samsung unveils the Galaxy J3 Pro with a 1.2 GHz processor and 2GB of RAM