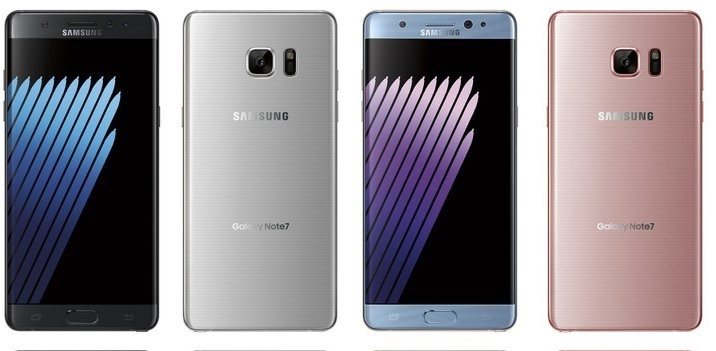 Samsung has finally confirmed that it will launch the Galaxy Note 7 on August 2. This confirmation also reveals that Samsung will skip the 'Galaxy Note 6'. We still aren't sure why the company skipped the Note 6 but it probably wants to match its flagship smartphone (Galaxy S) and flagship phablet (the Galaxy Note) series. The current flagship smartphone from Samsung is the Galaxy S7 and it looks like the company wants the Note 7 to match with that.
The Samsung Galaxy Note 7 will be unveiled at an event in New York according to the company. If the Galaxy S7 is anything to go by, the Galaxy Note 7 will not be disappointing. Samsung has had a good streak this year thanks to the S7
Read More: Strong Samsung Galaxy S7 Sales Push the Company's Profits to A 2-Year High

We have heard a lot about the Galaxy Note 7 and we practically know everything about the phone. Starting with the display, it will have a 5.8 inch Super AMOLED screen with a Quad HD resolution (1440p). As expected, it will come with a Stylus pen which will make the massive display easy to navigate.
The leaks we have seen so far suggest that it will have a 12MP camera with dual-pixel sensor technology, phase detection autofocus, an f/1.7 lens, 4K video recording and optical image stabilization. The front facing camera will be a 5MP one with dual-pixel sensor and an f/1.7 lens.
Samsung is also believed to be working on an Iris scanner to include on the Note 7 for extra security. Besides this, we also expect the phone to offer UFS support, this is the new memory card format for faster and higher-capacity storage.
The iPhone 7
Apple is also set to unveil the iPhone 7 later this year, probably in September. Samsung will make it to the market a month earlier and we will be keen to see if this helps the company when it comes to sales.
After the August 2 launch, the Galaxy Note 7 is expected to be available in select countries as early as August 15.
Also Read: Samsung May Not Launch A 'Flat' Galaxy Note 7 As It Focuses On the Curved Variant This Year