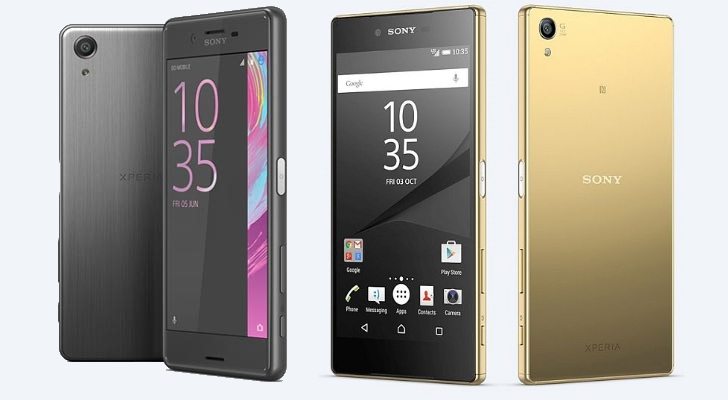 In February this year, Sony introduced a new smartphone series, the Xperia X. When unveiling this series, the company announced that it will be reducing the number of flagship devices its releases every year to reduce its loses. After launching the Xperia X devices, Sony went ahead to say that it will be killing its existing smartphone lineups including the Xperia C, M, E and Z.
With the first Xperia X devices on the market, Sony is believed to be working on their successors to be released later this year. A GFXBench listing shows what we believe to be the Xperia X Performance's successor that we expect to be released before the end of the year. The listing reveals that the device will come with the Snapdragon 820 processor and Adreno 530 GPU indicating that it is a high end device.
In addition to the Snapdragon 820 processor, this phone will come with other premium specs including 3GB of RAM, a 21MP rear camera and a 12MP front facing one. Sony has always been known for its good cameras and I don't expect these two to disappoint.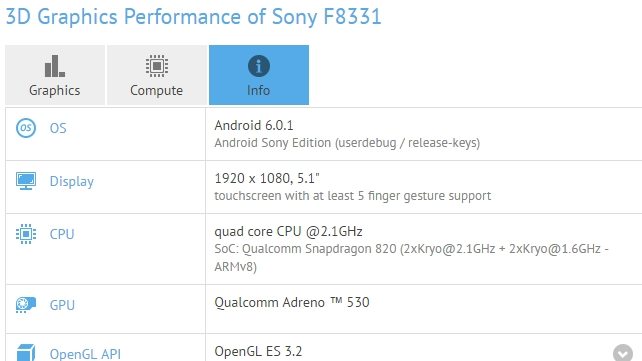 For the display, Sony is keeping things manageable with a 5-inch screen with a resolution of 1920 x 1080 pixels.
With the benchmark listing, it is clear that Sony will be launching the device very soon, my guess is that we might see it at IFA 2016. Sony has launched some of its devices including the Xperia Z5 at IFA so my predictions are not farfetched.
At this point, Sony has not commented of this device and it might be a successor to the Xperia X Performance or it may just be an addition to the lineup. Either way, am excited to see what Sony has been working on.
Read More: Sony Expects to Ship 20 Million Smartphones This Year