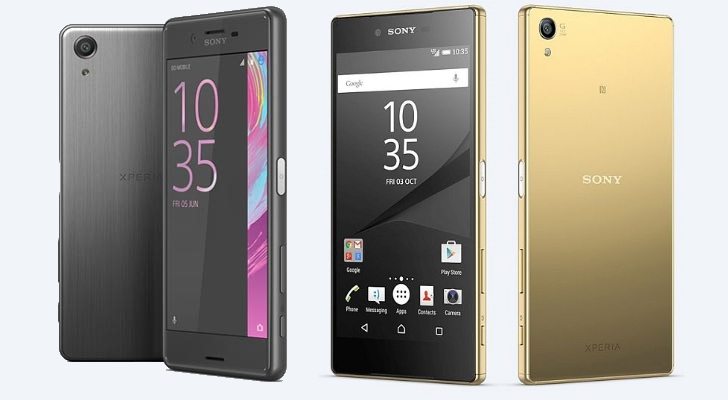 Back in February this year, Sony officially announced the Xperia X family, the Xperia X, XA and X performance smartphones. This new series is supposed to replace the Xperia Z series that was one of Sony's best smartphone lineups to date.
Back to the Xperia X, Sony is planning to use this as its main lineup going all the way to 2018. By focusing on the Xperia X, Sony plans to kill off the Xperia C, M, E and even the Xperia Z lineups. Focusing on a single lineup is quite a bold and commendable move for Sony especially if you consider the fact that the Xperia X is considered more of a high mid-range and flagship lineup and this means that the company plans to cater for that market segment at the moment.
It is still not clear if Sony plans to focus on the high end market with this new lineup or if it will be including some mid-range devices. A while back, the company had hinted that it wants to concentrate on the high end market only and probably this is its chance. It is also not clear how it will manage to name it devices for the next three years as it doesn't have much room to work with from the start. The company may even decide to focus on releasing just three devices a year as it tries to maximize on sales and this might make it easier to name its devices.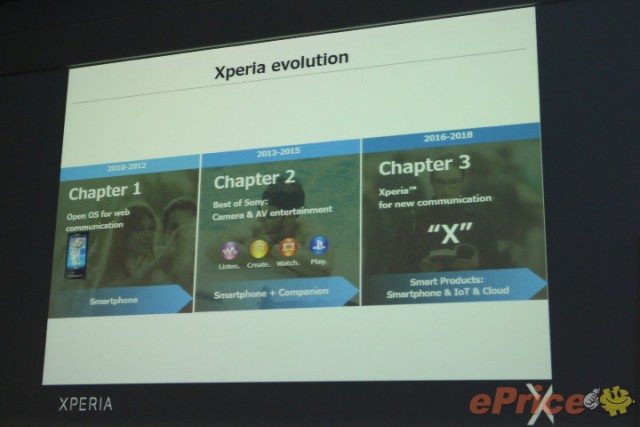 The image above shows Sony's strategic plan for the next three years which focus on the Xperia X. This is Chapter 3 of the company's push into mobile. Sony has had a difficult time in the mobile space and seeing it trying new ideas is a good thing. I just hope everything works out for the Xperia X family.
Going forward, the only devices we will be seeing from Sony will be under the Xperia X family. Even the rumored Xperia C6 Ultra will have its name changed to Xperia X Ultra. We have seen specs of this device and they include a 6 inch display with a resolution of 1080 x 1920 pixels. It will be powered by a 1.9GHz MediaTek processor paired with 2GB of RAM and the Mali-T860 GPU. At the back it will come with a 20MP camera and a 16MP front facing one.
Even though it hasn't been confirmed, Sony will comment more on the future of the Xperia X series next week.
Read More: Out With the Old, In With the New: End of the Xperia Z Series
Source: Xperiablog