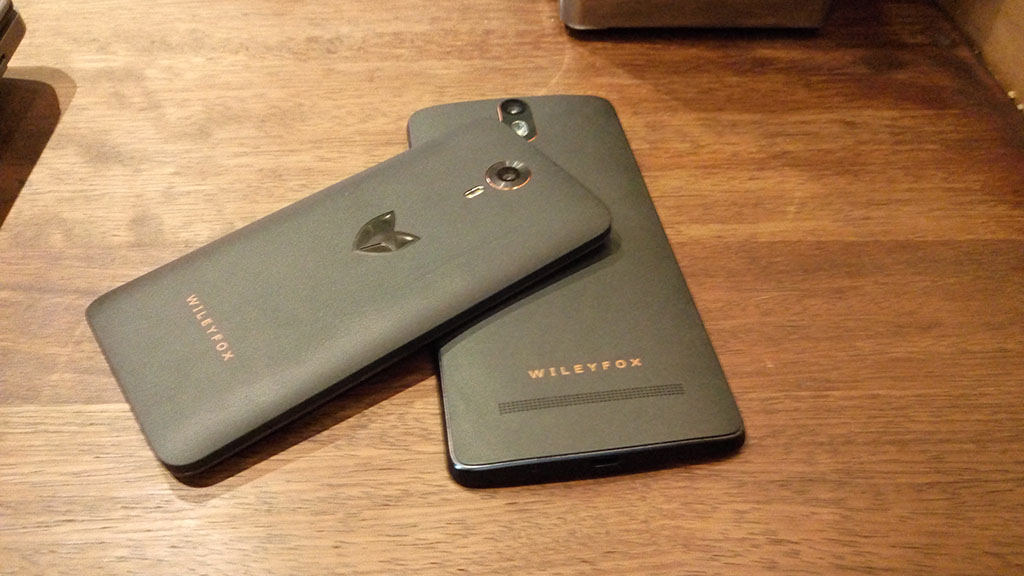 The Kenyan smartphone market just got a fresh new look with the launch of two new devices by Wileyfox. Wileyfox is a UK smartphone brand and is here to bring exclusivity to the Kenyan smartphone market. We told you about the brand last week and that it had plans to bring two of its devices into the country before the end of this month. You can read more about the brand by following the link below.
Read More: Wiley Fox: Bringing Exclusivity to the Kenyan Smartphone Market
The two devices that Wileyfox is bringing into the country are the Swift and Storm. The unique thing about both these devices is that they come with Cyanogen OS 12.1 out of the box. If you are a true Android enthusiast, then you know how awesome this is. For those who don't know, Cyanogen OS 12.1 is a custom ROM based on Android 5.1 Lollipop.

"Cyanogen OS 12.1 delivers a unique user-focused Android experience, giving Wileyfox Swift and Storm users advanced customization and performance levels, as well as enhanced privacy settings," said Vikram Natarajan, Senior Vice President of Global Partnerships and Distribution for Cyanogen. "Together with Wileyfox, we are bringing real differentiation that puts customers in control of their smartphone."
The company comes into the market at a time when consumers are looking for real smartphones and not the 'dumb' smartphones that have been flooding the market the last couple of years. It is a good thing to see more manufacturers come into the market as competition has always been a good thing.
"Wileyfox recognizes that each smartphone user has unique requirements and usage preferences. Smartphone users are also storing valuable and sensitive data on their devices, increasing the need for high privacy levels. We aim to give users the freedom to create their own unique smartphone experience with advanced customization features, and enhanced privacy settings. Our powerful and reliable products are carefully crafted, featuring cutting-edge technology, to provide tech-savvy East African users with a cost effective platform to practice their creative technical skills," said Nitin Sood, Managing Director, Wileyfox MEA.
The company is here to curve a niche for itself and is targeting the mid-range users who want a reliable Android device that can do what they want it to do, no compromises. Let's look at some of the specs below.
[table id=38 /]
These are interesting times for the Kenyan smartphone market and am particularly excited about the entry of Wileyfox. We will try to see if we can get these devices and if we do, you will see the reviews here.
Read More: Xiaomi Redmi Note 2 Review