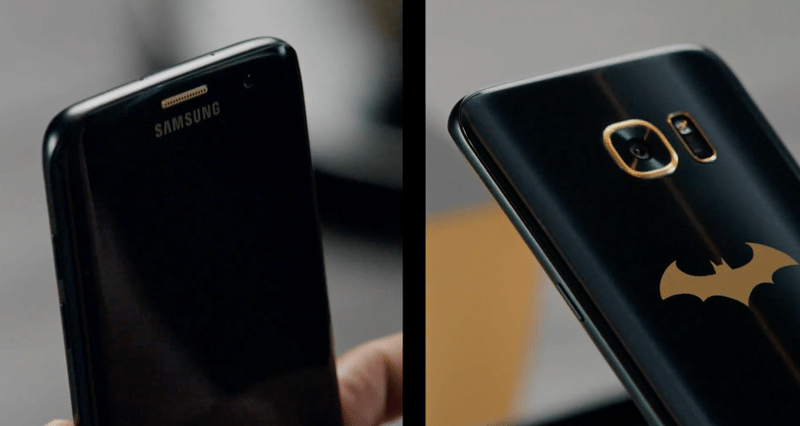 Back in February this year, Samsung officially unveiled its 2016 flagship smartphones, the Galaxy S7 and S7 edge. A few months after launching the standard S7 variant, Samsung went ahead to launch the Galaxy S7 edge Injustice Edition Inspired by the Iconic DC Super Hero Batman.
If you have been waiting for this variant, you will be happy to know that it is finally coming to Kenya. This is a limited edition device that you can preorder right now till June 24th 2016. Its recommended retail price is Ksh 119,999 so it's clearly not that cheap and not for everyone.
According to Samsung, only 50 units will be sold in Kenya, 50 in Nigeria and 100 in South Africa. If you are not able to preorder one for yourself, you will still be able to buy it on June 24th 2016.  This variant is similar to the standard. It is specifically made for gamers who appreciate the game Injustice: Gods Among Us.
Some of the specs you can expect to find on the Galaxy S7 Edge Justice Edition include:
Display: 5.5 inch
Processor: Snapdragon 820 Exynos 8890, 8-core, quad-core 2.3 et quad-core 1.6 GHz
Battery: 3600 mAh
Camera: 12MP
Most of the other specs are exactly the same as those on the standard S7. Samsung says that this variant comes with enhanced hardware and software capability but we cannot comment on that since we have not had any chance to see that. Those who buy this phone will get a Gear VR headset inside the package.
You can pre-order this phone online here or from Select Samsung Experience Stores and Safaricom Shops.
Read More: The Samsung Galaxy S7 and S7 Edge smartphones have officially been launched in Kenya