Samsung Kenya has today officially unveiled its latest flagship smartphones, the Galaxy S7 and S7 edge in Kenya. We first saw these smartphones at Mobile World Congress (MWC 2016) late last month and we finally have them here in Kenya. The Galaxy S7 flat is available for Ksh 75,000 while the Galaxy S7 edge is available for Ksh 85,000.
The first wave of the Galaxy S7/S7 edge launch was March 11 when the phones were made available in 60 countries. Kenya was not among these 60 countries but at least we have the devices in the country 7 days later.
"We believe in a world that is brighter, sharper, more convenient, and more fun. We strive to deliver on that vision with the Galaxy S7 and Galaxy S7 edge by marrying elegant design with functionality and providing a seamless mobile experience," said Jung Hyun Park, Vice President and Managing Director, Samsung Electronics East Africa. "We empower consumers with technology to help them get more out of life and will continue to push the frontier of what's possible."

The Samsung Galaxy S7 and S7 edge smartphones bring with them some new features such as the hybrid MicroSD card slot that allows you to expand storage space to up to 200GB or use it as a second SIM slot. The S7 and S7 edge smartphones have a lot of similarities with very little differences in the size, screen and battery.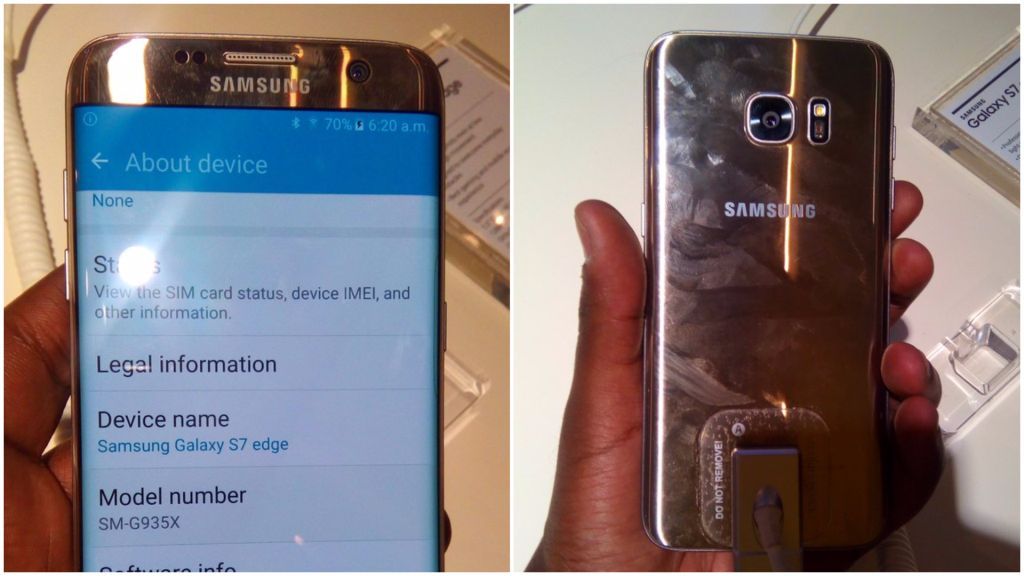 Notable specifications
Some of the notable specifications of these smartphones include a 5.1 inch display on the Flat S7 with a 5.5-inch curved display on the Galaxy S7 edge. Both these displays have resolutions of 1440 x 2560 pixels with the S7 flat having a pixel density of 577 ppi and the S7 edge having a pixel density of 534 ppi.
Powering these devices is the Qualcomm Snapdragon 820 or Exynos 8890 Octa processor paired with 4GB of RAM and 32/64 GB of internal storage space.
At the back sits a 12MP camera capable of shooting 4K videos with an accompanying 5MP one in front. Both these phones support 4G connectivity and are available on any Safaricom or Samsung outlets.
Find more features of the S7 and S7 edge using the link below.
Read More: Samsung Galaxy S7/S7 Edge Specifications and Price in Kenya