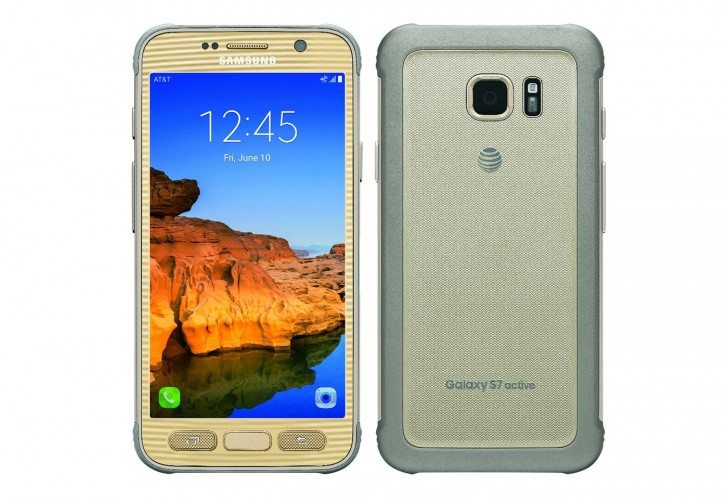 Last week, we shared with you some of the first images of the Samsung Galaxy S7 Active. This is a variant of the company's 2016 flagship designed for those who live an active life, it is not a product for the masses as has specific target customers who want a rugged device that isn't damaged easily.
This is not the first 'Active' device the company will have, last year it unveiled the Galaxy S6 Active, a rugged variant of its flagship, the S6.
For those who have been waiting for the Samsung Galaxy S7 Active, you will be happy to know that it will be unveiled early next month on June 10. We also have some of the specs it will come with. From the specs, it's clear that the S7 Active will not be a disappointing device compared to the S7 and S7 edge.

Starting with the display, it will have a 5.1 inch Super AMOLED one with a QHD resolution. Underneath, it will be powered by a Snapdragon 820 processor paired with 4GB of RAM and 32GB of internal storage space – you can expand this space using a MicroSD card. For the OS, it comes with Android 6.0 Marshmallow.
A 12MP camera sits at the back with a 2MP in front for all your selfies and video calls. This is the same combination Samsung has used in its flagships, the Galaxy S7 and S7 Edge. Also at the back is a 4,000 mAh battery that is a slight upgrade from the 3,500 mAh unit on the Galaxy S6 Active.
As mentioned above, the S7 Active will be launched early next month but we still don't have its retail price. When launched, the phone will be available in the US first and we don't know when other markets will get it.
Read: Samsung Officially Launches The Galaxy J1 and Galaxy J3 in Kenya