For a while now, we have known that Samsung has plans to release a new fitness band but we just didn't know when. We were even distracted last week when we got information that the company's next smartwatch was still in production and the company has plans to release it later in the year.
As we wait for the Gear S3, Samsung has given us an idea as to what we should expect from its next fitness band that it will hopefully unveil soon. The company has 'accidentally' posted the its next fitness band, the Gear Fit 2 and a pair of wireless Bluetooth earbuds that it refers to as the IconX earbuds on its website for the whole world to see. The word accidentally is in quotes as it is clear that Samsung did not want to share information about these devices as they were removed a short while later.
This might be a marketing tactic or just someone inside Samsung made a mistake. Am more inclined to go with the former as I don't believe it was a mistake. Some people inside Samsung want us to think and talk about these products and their plan is clearly working.  Check out the photo below.

Last month, we saw images of both the Gear Fit 2 and IconX earbuds after Even Blass shared them but we weren't too sure what to make of them until now. With the images shared by Samsung, we are now sure that these two gadgets are coming and the only thing we want to know is when.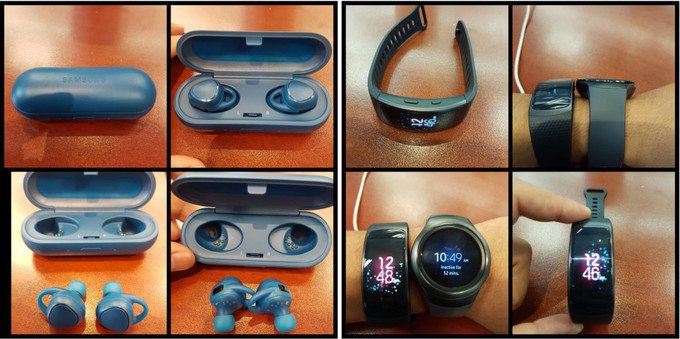 Even as Samsung 'confirmed' the existence of the Gear Fit 2 and the Bluetooth earbuds, the company has not revealed anything about the specs of the Fear Fit 2. All we know is that it will have a slightly curved display so that it fits comfortably on the hand.
We will follow this story and inform you when we get more information about these two gadgets.
Read More: Samsung Galaxy J2 (2016) Specifications Outed Ahead of Its Official Launch