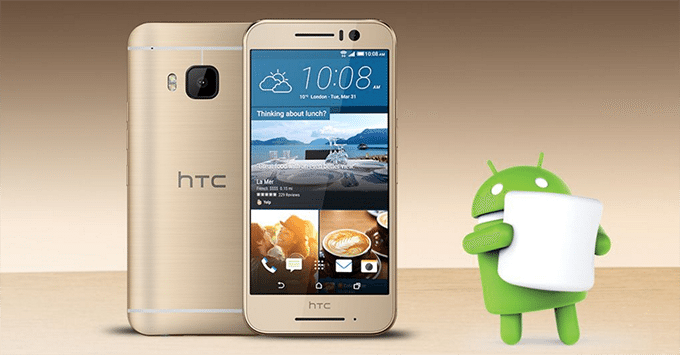 Barley a month after unveiling its 2016 flagship, HTC has announced the One S9 smartphone to take care of the upper mid-range market segment. Unlike the HTC 10, the One S9 looks a lot more like the previous HTC models and include features such as the two front facing speakers.
The interesting thing about this phone is that we did not see leaks about it and all our attention was towards the HTC 10 and when it was announced, we all forgot about HTC. It is finally good to see HTC refresh its mid-range lineup with a new device. And for those who are a bit sentimental, I know you will be happy to see the 'One' branding on HTC devices and its front facing speakers are here to stay.
As for the specs, the HTC One S9 has a 5 inch display with a Full HD resolution (1080 x 1920 pixels). For what is powering it, you get the 2GHz Octa-core MediaTek Helio X10 processor paired with 2GB of RAM and 16GB of storage space. This is not the most powerful processor and it is found on affordable devices from manufacturers such as Xiaomi.
The good thing is that the HTC One S9 comes with Android 6.0 Marshmallow with HTC Sense on top.
At the back, the One S9 has a 13MP camera unit with a 2-micron UltraPixel front facing camera. It seems like HTC is not planning to do away with UltraPixel cameras anytime soon. No one still knows how this camera performs but we will know that when the phone is available to consumers to buy.
Providing all the power is a 2840mAh battery which is not the best unit for the phone. HTC should have at least pushed that to 3000 mAh if you ask me.
Price and Availability
HTC has announced this phone in Europe (Germany to be exact) and the company has not announced if it will be available in other markets. Its retail price is around $566 (approximately Ksh 57,000).
Read: The HTC 10 is Official: The First Smartphone with Optical Image Stabilization On the Front Facing Camera