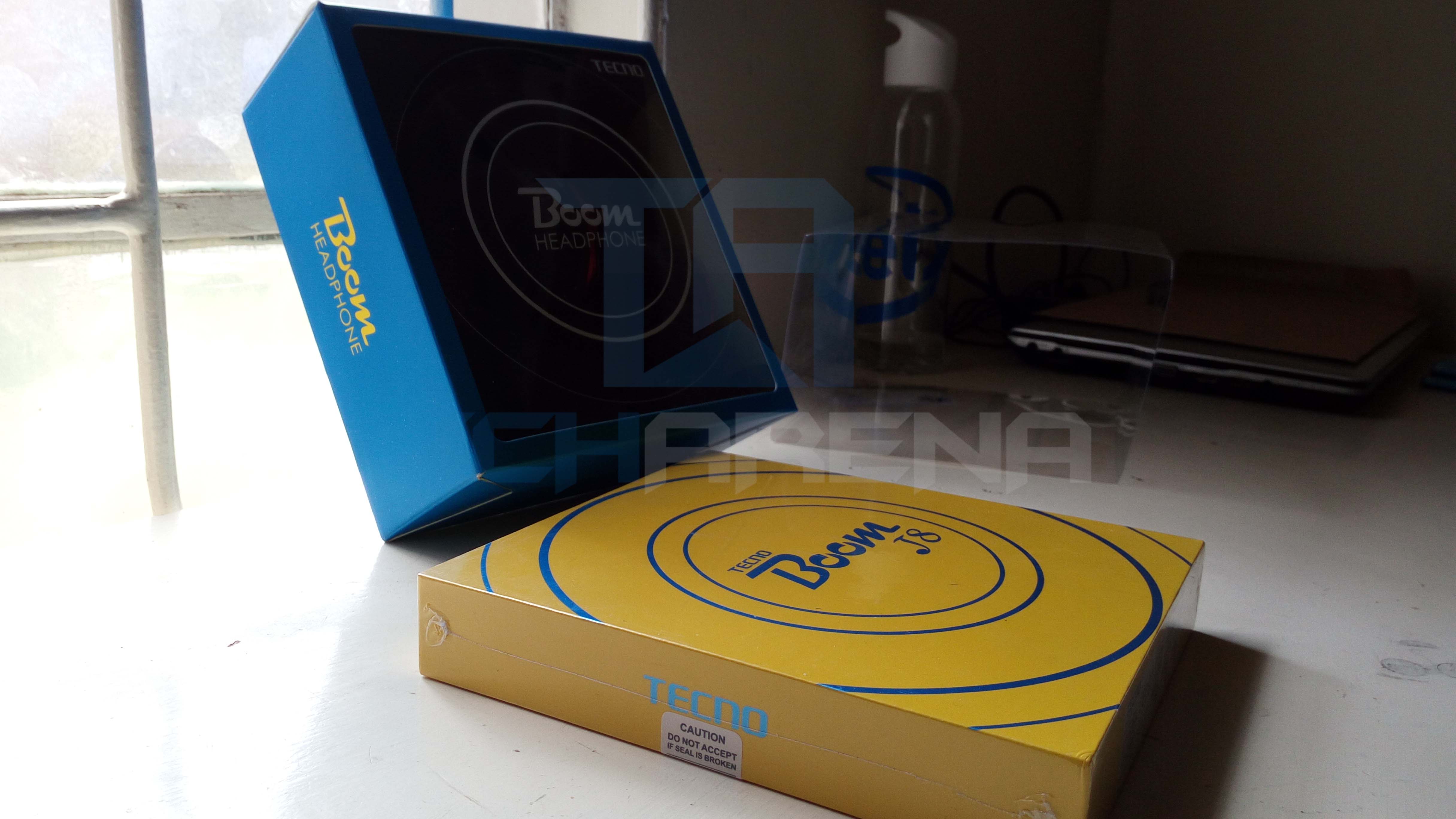 It's been slightly over 24 hours since I got the Tecno Boom J8 and it's time to cover the first part of my experience with the phone, unboxing and first impressions!
Read: Tecno Boom J8 Review
First things first, the box or should I say boxes 😀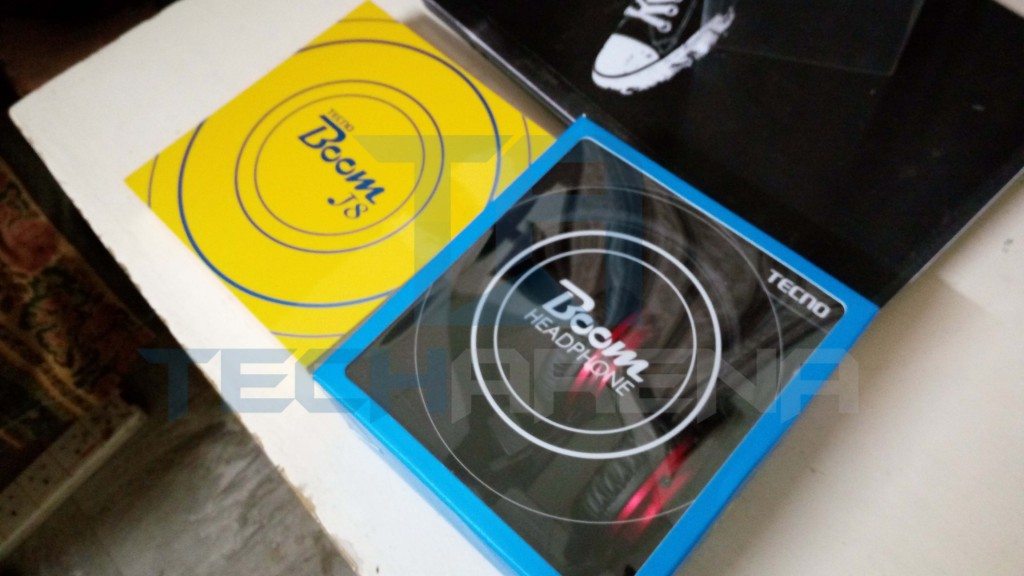 The package is huge, but that is because of the headphones, Boom Headphones to be precise. We'll start off with the phone. Under the big yellow box, you'll be greeted by the J8 placed to the left of the box.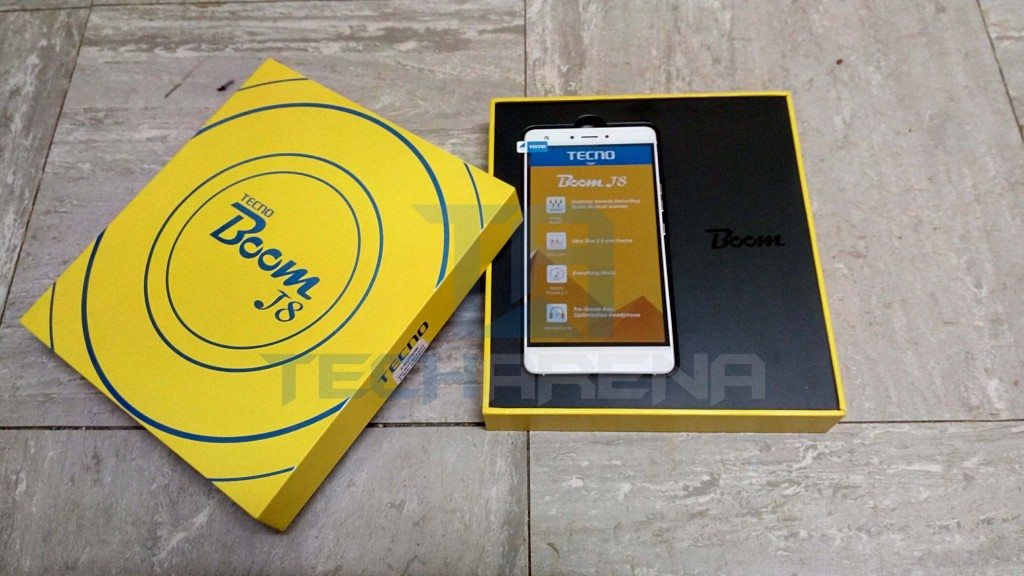 Underneath it, you'll find the usual, warranty and user instructions, a USB cable that feels cheap like all Tecno cables do, a wall adapter and a free flip case (I wish this was just a clear back cover).
Now onto the big boom. The headphones are packaged seperately, in a complementing blue box that is clear at the top. From the initial use, they sound okay, I don't like the red color but that is all down to preference.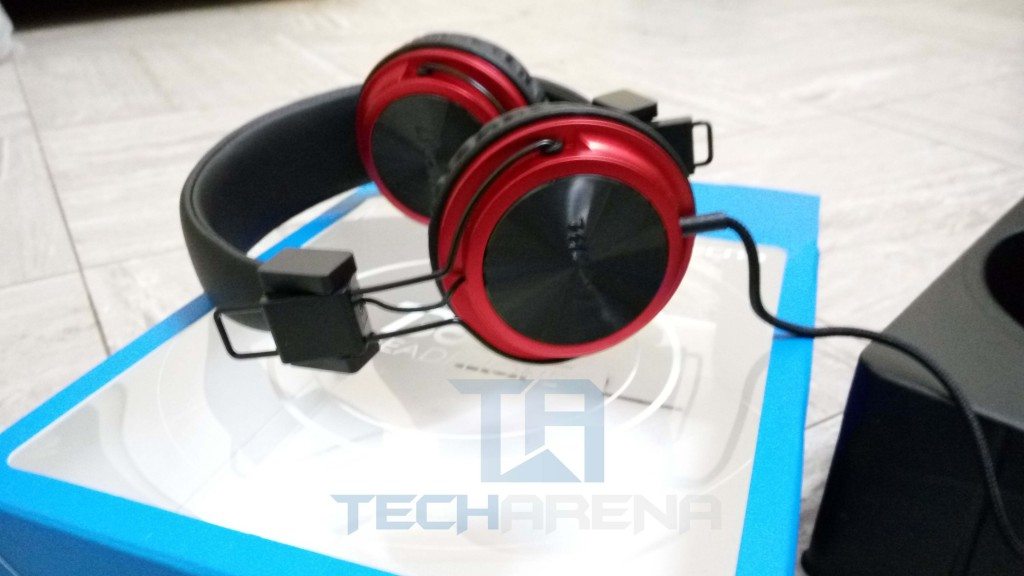 The unboxing experience was, normal. Nothing too exciting here, just a normal box with normal accessories, apart from the headphones. So why would Tecno create such hype over a device that so far feels "normal"? Well, once I picked up the phone it was a whole new experience. I don't even think the Phantom 5 is built this good (overstretch?)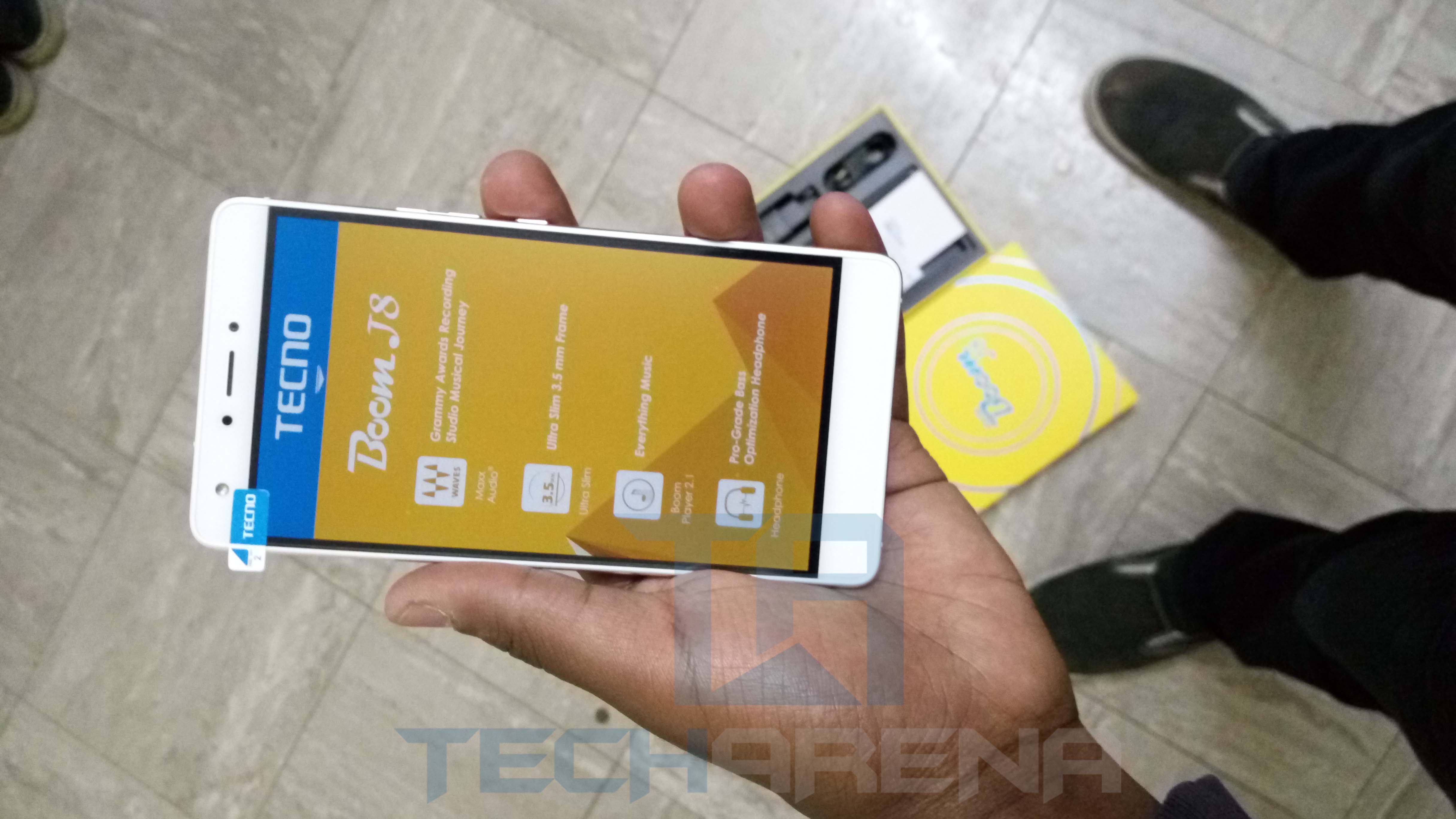 Out of the box, the Boom J8 runs HiOS on top of Android 5.1 Lollipop. The phone feels amazing in the hand, it is slim, light and unfortunately abit slippery, so you might want to use that flip case. The aluminium edges give this phone a premium look and feel, for a price tag of Ksh.17,000.
The Boom J8 is set to be launched this coming Saturday (April 2nd), we won't have the review up by then as that is such a short time to do a full review but we are available on social media to answer any questions you might have concerning the experience with the phone. We want to do the review differently this time around, we want to focus on what you care about, so feel free to tweet me , Kaluka Wanajala, @TechArena_KE or simply use the comment section below to ask your questions and let us know anything you would want to read on the review.
Read More: Microsoft Lumia 950 Unboxing and First Impressions