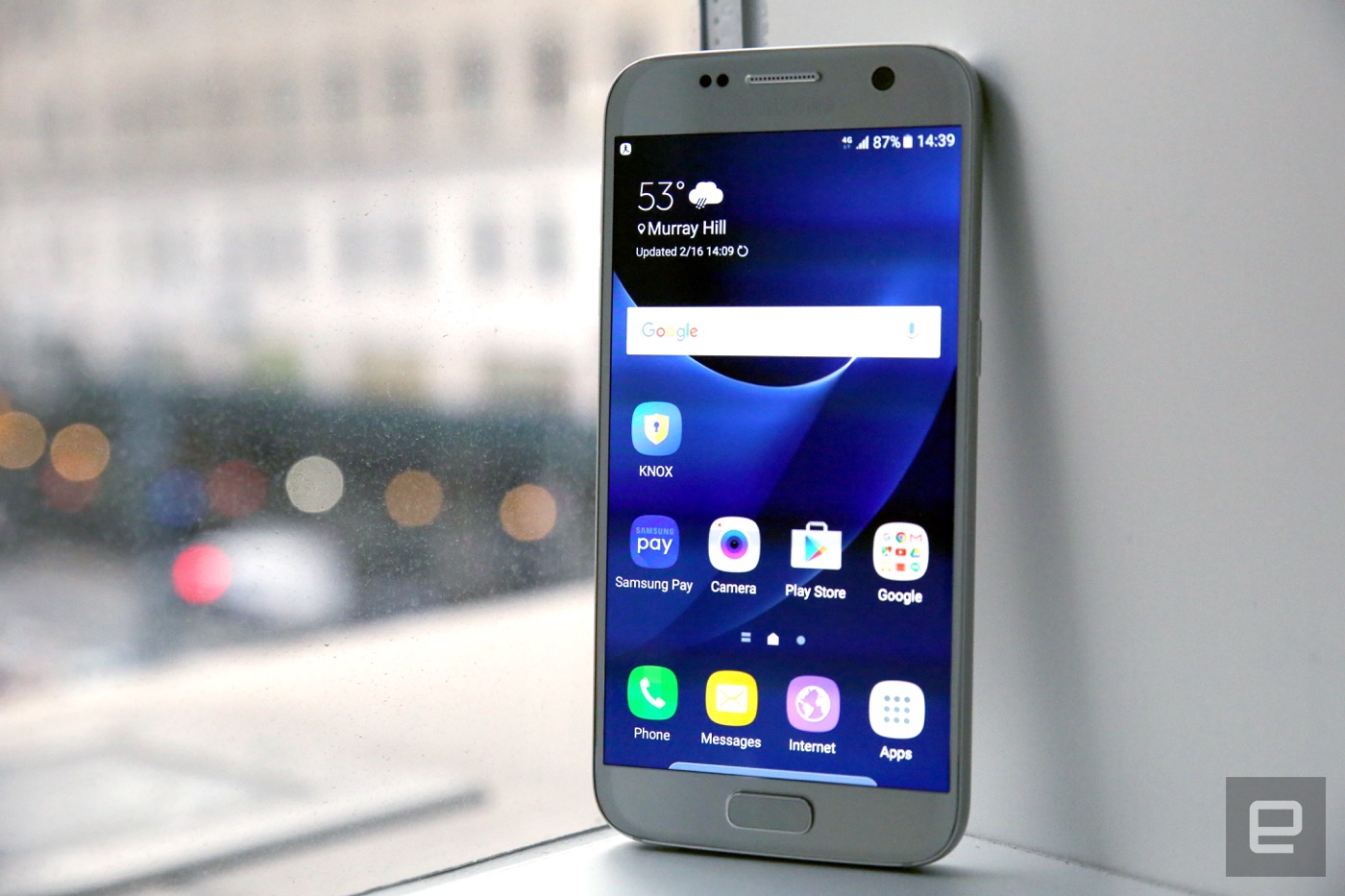 The Samsung Galaxy S7 and S7 Edge smartphones went on sale late last week in over 60 markets worldwide. It looks like it was a good launch especially in South Korea where over 100,000 units of the Galaxy S7 were sold in just two days. This is according to sources quoted by Yonhap News.
The sources report that 60,000 units were sold on the first day (March 11) and the remaining 40,000 units were sold on Saturday. This is impressive considering that they are just sales from one country. If the other 59 markets performed just as South Korea did, the Galaxy S7 may end up breaking many records before we know it.
The same sources have revealed that 60% of the sales are for the normal (5.2 inch flat) Galaxy S7 while 40% of the sales are for the 5.5-inch Galaxy S7 Edge. This contradicts the reports released last week that said that most people were buying Galaxy S7 edge instead of the normal Galaxy S7.

Few Pre-orders
Before the Galaxy S7 and S7 edge smartphones went on sale, it had been reported that the pre-orders were not that strong in South Korea compared to those of the Galaxy S6. Just over 200,000 Galaxy S6 and S6 edge smartphones were sold in the first 10 days and the S7 is on track to reach this number even though the pre-orders were not that strong.
Samsung needs the sales of the S7 and S7 edge to be good this year as overall sales have been on the decline for a while now and this is not good for the company. At this point it looks like Samsung has nothing to worry about as it has had a positive start and may maintain that going forward.
Have a look at the Samsung Galaxy S7 Specs below
Display Size: 5.1 inches with a resolution of 1,440 x 2,560
Chipset: Exynos 8 Octa 8890 or quad-core Qualcomm Snapdragon 820
Processor: 2.3GHz + 1.6GHz Octa Core Processor/2.15GHz + 1.6GHz
RAM: 4 GB
Storage Space: 32/64GB
Android Version: Android 6.0 Marshmallow
Network: Supports 4G LTE
Camera: 12MP with f/1.7 lens at the back and a 5MP with f/1.7 lens in front
Battery: 3,000mAh
Read More: Introducing the Galaxy S7 and S7 edge, The Next Generation Smartphones