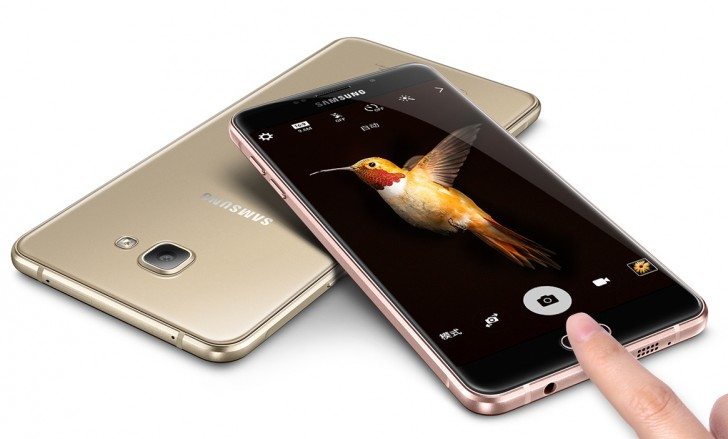 By now, you probably already know that Samsung is working on the Galaxy A9 Pro. We have been talking about this smartphone here for a while even as Samsung has not officially acknowledged its presence. This smartphone is meant to be Samsung's premium mid-range smartphone to take care of the market segment that has been neglected by most manufacturers.
For those who have been waiting for the Samsung Galaxy A9 Pro, you will not be waiting form long as the device will be unveiled anytime from today. The smartphone has even been certified by China's Telecommunication Equipment Certification Center. It was probably certified the same time as the Galaxy J5 (2016) and the Galaxy J7 (2016).
Read More: The First Photos of the Samsung Galaxy J5 (2016) and Galaxy J7 (2016) Have Surfaced Online

The Samsung Galaxy A9 Pro is an upgraded Galaxy A9 and this is clear from some of its specs. It has a 6 inch display with a resolution of 1080 x 1920 pixels. Underneath, it is powered by the same Octa-core Snapdragon 652 processor you can find on the original A9 but instead of the 3GB of RAM on the A9, it comes with 4GB of RAM. This may not look like a big deal but will definitely appeal to some performance freaks out there. Storage space is the same 32GB as on the Galaxy A9 and the good thing is that it can be expanded using a microSD card.
For the camera, it has a 16MP unit at the back with an 8MP one in front. Both these are much better than the 13MP and 5MP combination on the original Galaxy A9.
Pricing and availability of the Galaxy A9 Pro is still a mystery at this point but we will know that very very soon.
Read More: Samsung Galaxy A9 Pro Specifications Have Been Unofficially confirmed as it passes through AnTuTu