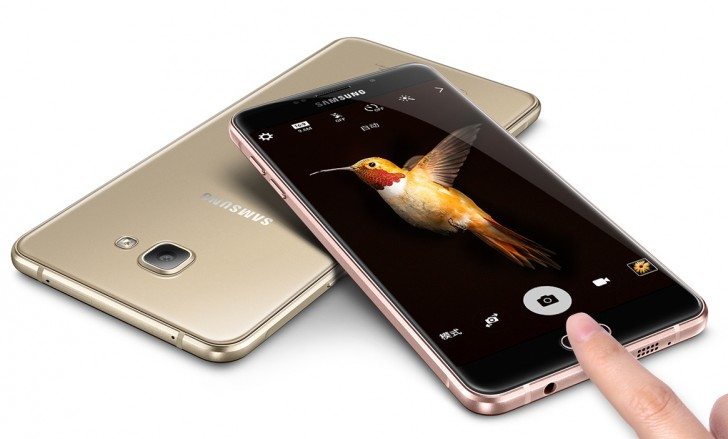 Back in December, Samsung announced the Galaxy A9 that was meant to be its premium device in its mid-range lineup, the Galaxy A-Series. This phone has some powerful specs including a 4000 mAh battery and 3GB of RAM.
Read More: The Samsung Galaxy A9 with A 4,000mah Battery and A 6-Inch Screen Has Officially Been Launched
With the Galaxy A9 out of the way, Samsung is believed to be working on an upgraded version that will be called the Galaxy A9 Pro. We have been hearing about this phone for a few weeks now but never knew any specs it will come with.

We now have a few specs that Galaxy A9 Pro will come with as the device has been benchmarked on GFXBench. The listing shows us some of the powerful specs this phone will come with. These specs show that the Galaxy A9 Pro is an upgraded version of the existing Galaxy A9.
Galaxy A9 Pro
For the display, the Galaxy A9 Pro will come with a 5.5 inch one which is smaller than the 6 inch display on the original Galaxy A9. This display has a resolution of 1920 x 1080 pixels. Underneath, the Galaxy A9 Pro will have a 1.8 GHz octa-core Snapdragon 652 processor with 4GB of RAM. This is slightly bigger than the 3GB of RAM on the Galaxy A9.
GFXBench database reports a 15MP camera at the back with a resolution of 4,608 x 3,456 pixels. This will most likely be a 16MP camera as the resolution is for a 15.92MP camera. At the front, GFXBench database points to a 7MP camera with a 3,264 x 2,448-pixel resolution. This will most likely be an 8MP camera.
These are all the specs we know at the moment; we will know more as time goes by.
Read More: Samsung launches the 2016 Galaxy A3, Galaxy A5 and Galaxy A7 in Kenya