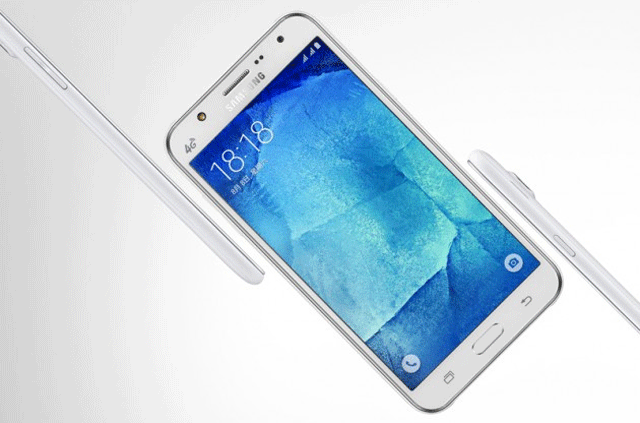 The Samsung Galaxy J7 was unveiled sometime last year and stood out as being one of the most desirable Android smartphones within it price range. This smartphone has a particularly good camera that together with the Galaxy J5 appealed to consumers looking for smartphone cameras that they can rely on.
Read More: Introducing the Samsung Galaxy J7 and J5
With the original Galaxy J7 on the market already, Samsung is working on a 2016 version that will be unveiled anytime from today. Samsung has of course not said anything about this smartphone but the rumors and leaks that have surfaced online the last couple of days suggest otherwise.

The Galaxy J7 (2016) has just been benchmarked on Geekbench and GFXBench giving us an almost clear picture of what to expect when the phone is officially launched. From the benchmark results, the Galaxy J7 (2016) will be very similar to the original Galaxy J7. This makes a lot of sense since it is a small upgrade to the 2015 device. Check out the Geekbench results below.
As you can see the photo shared above only details the power unit. Comparing with the GFXBench we have seen before, you sort of get an idea of what the Galaxy J7 (2016) will be all about. Check out the GFXBench records from a few days ago.
The Galaxy S7 (2016) will come in two variants, one with Exynos 7870 while the other one will come with a Qualcomm Snapdragon 615 processor. From the tests by the two benchmarks, the Exynos processor is an octa-core Cortex-A53 CPU one that clocked at up to 1.7 GHz.
Some other specs we are expecting from the Galaxy J7 (2016) include a 5.5-inch display. The Exynos variant will have 2GB of RAM and a 720p display resolution while the Qualcomm variant will have 3GB of RAM. Both versions will have 16GB of storage space, 13MP camera at the back, 5MP front facing camera and will come with Android 6.0.1 Marshmallow.
Read More: Samsung launches the 2016 Galaxy A3, Galaxy A5 and Galaxy A7 in Kenya
source; primatelabs/pinoytechnoguide