Yesterday, we told you that the Samsung Galaxy S7 will be unveiled later this month on February 21 a day before MWC 2016 officially begins. This will be the company's flagship device for 2016 and comes into the market before any other big manufacturer.
Read More: Samsung will unveil the Galaxy S7 on February 21
As we get closer to the launch date, expect to see leaks that give us a clue as to what to expect from this smartphone. The latest information we have comes from @evleaks (on Twitter) and shows us the official design of both the Samsung Galaxy S7 and Galaxy S7 Edge.
Check out the leaked photo below.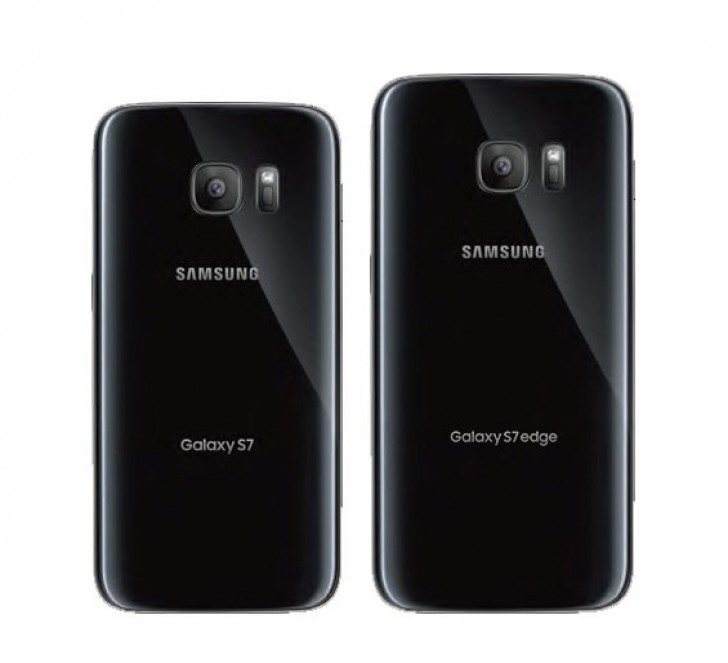 As you can see from the photo above, the Galaxy S7 and S7 Edge smartphones will come with the same glass design we have seen from some of Samsung's 2015 Galaxy A devices. This gives them a premium touch which is expected for a device of its price range.
We only have two devices in the leaked photo but we had previously heard that Samsung had plans to release four different variants for its 2016 flagship smartphones. These are the Galaxy S7, Galaxy S7 Plus, Galaxy S7 Edge and the Galaxy S7 Edge Plus. This might still happen but my guess is that the Galaxy S7 Edge Plus and the Galaxy S7 Plus will be limited devices available in select markets.
The different Galaxy S7 variants are also expected to come with a brand new 12MP 1/2.0″ sensor, this looks promising but I will only comment on its performance when I have the device in hand. Samsung has also gone ahead to say that we should expect more from this device when launched. The company did not reveal much about that but only said, "Get ready to rethink what a phone can do."
Keep it here for more information as we get close to February 21.
Read More: Samsung launches the 2016 Galaxy A3, Galaxy A5 and Galaxy A7 in Kenya