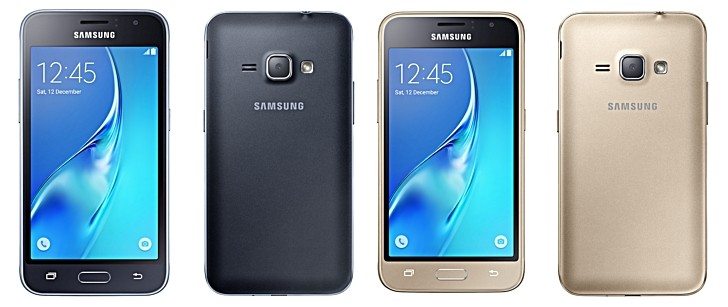 Yesterday, we told you about Samsung's plans to upgrade its cheapest smartphone, the Galaxy J1. We even saw images of what is the Galaxy J1 2016 edition that Samsung was working on. This device mostly targets consumers in emerging and developing markets so you should be seeing it in Kenya this year.
Today, Samsung has officially introduced the Galaxy J1 (2016) in Dubai. Samsung announced this smartphone quietly and there was no hype as we are used from Samsung when launching new devices. To be fair, Samsung always hypes its high end flagship s but the low end ones tend to go direct to retail stores with just an announcement to inform customers of its availability.
This phone is already available in some retail stores and it will take a few weeks or days before it expands to other markets such as India and Kenya. Since this is Samsung we are talking about, don't be surprised if you see this phone in Kenya by the end of next week.

Galaxy J1 Specs
As for the specs, the 2016 edition of the Galaxy J1 has all the features we had heard of and seen. It comes with a 4.5 inch Super AMOLED display with a resolution of 480 x 800 pixels.
Underneath, the Galaxy J1 (2016) will be powered by a 1.3 GHz quad core Exynos 3475 processor coupled with 1GB of RAM and 8GB of internal storage space. At the back, it has a 5MP camera with a 2MP front facing one. It supports 4G connectivity and has a 2,050 mAh battery.
As for price, the Galaxy J1 (2016) is available for $135 (approximately 13,800). This is quite high if you ask me and is even expensive compared to the Xiaomi Redmi 3.
Read More: Xiaomi launches the Redmi 3 smartphone with impressive specs and an affordable price of $105