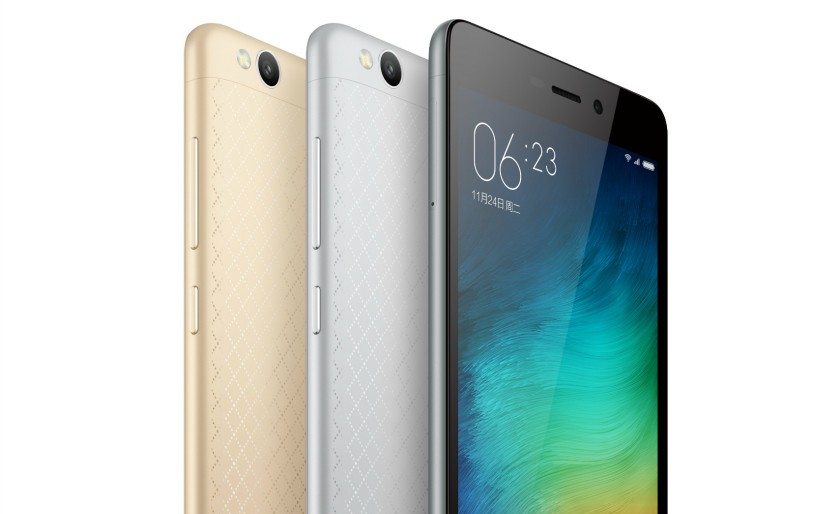 Xiaomi has today launched its first and most affordable smartphone of 2016, the Redmi 3. This phone comes with some very impressive specs and retails for $105 only (approximately Ksh 11,000). This makes it one of the cheapest smartphone launched by a top manufacturers and I will be keen to see if it makes it into a country such as Kenya because it will sell quite a number of them.
The Redmi 3 has a full metal chassis that gives it a premium look and feel. It has a 5 inch IPS LCD display with a resolution of 720 x 1280 pixels. This gives it a pixel density of over 290 ppi. This phone is powered by an octa core 1.5GHz Snapdragon 616 processor. As you can see, these are not specs you expect for a smartphone within this price range.
As for the RAM, it has 2GB of that with 16GB of internal storage space. This space can be expanded further using a microSD card.

Xiaomi went all out with the camera of the Redmi 3 as it included a 13MP unit at the back with a 5MP one in front. Still at the back, there is a 4,100 mAh battery which is not something I was expecting from a phone within this price range.
Xiaomi Redmi 3 Availability
The Xiaomi Redmi 3 has just been launched and will go on sale in China as from tomorrow. There is no news of global expansion but am hoping this phone makes it way to other countries, Kenya included. Its price is right and with the recent entry of Xiaomi into Africa, this is the device that may just help the company get more customers in the content.
Xiaomi has always focused on keeping its smartphone prices very low and even for them, this is a new low. It is very exciting nonetheless as consumers are the ones to benefit in the end.
When you compare it to other smartphones retailing for round Ksh 11,000, the Redmi 3 does not have any serious competition.
Read More: The Xiaomi Redmi 2 Goes On Sale In Kenya Through E-Commerce site, Kilimall