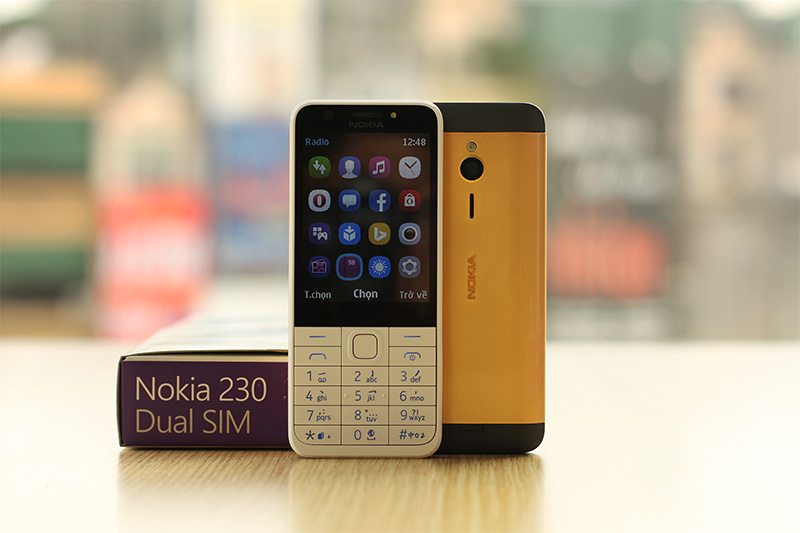 usually the low-end feature phones that Microsoft makes to target those who still have not full embraced smartphones or those who want a second phone on top of their already existing smartphone.
The company's most recent feature phone is the Nokia 230 that was launched back in November last year (2015). This phone has some of the most basic features including a 2.8 inch display with a resolution of 240 x 320 pixels, 16MB of RAM, a 1,200 mAh battery and 2MP camera.
As you can see, these are not the most impressive specs. One company has noticed this and decided to pimp out the Nokia 230 to give it a more modern and appealing design.

According to Karalux, a Vietnamese company that specializes in this field, you can get yours pimped out for only $67 (approximately 6,900). If you do not have the Nokia 230, you can get one with the gold plating for only $125 (approximately Ksh 12,800). Check out the photo below.
The company uses real gold so this is not another scam. They encase the phone is a 24K gold-plating in yellow gold.
I have to say those phones look really good even though they are basic feature phones.
Read More: Microsoft Shows That It Is Still Heavily Invested In Entry Level Smartphones as In Unveils the Nokia 230