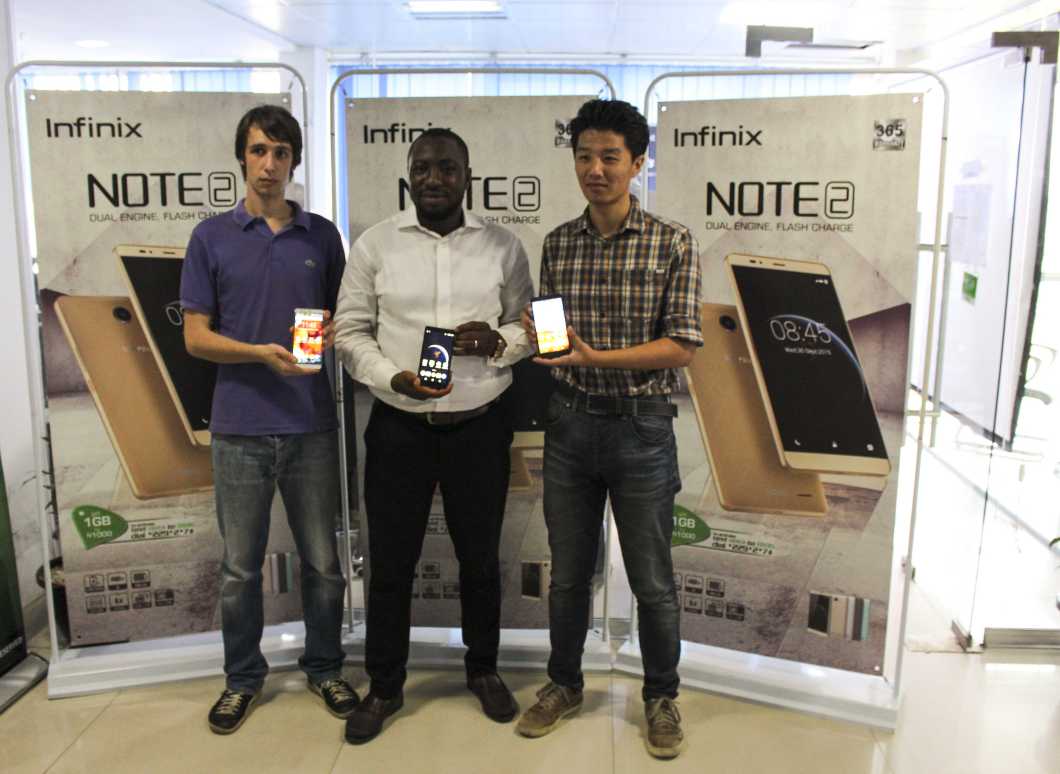 Two days ago, Infinix officially launched its latest smartphone, the Infinix Hot Note 2, In Nigeria. The Infinix Hot Note 2 takes over from the very successful Infinix Hot Note that was and still is one of the best-selling entry level smartphones in Kenya.
"Customers, response toward Infinix HOT NOTE had been so positive, with Infinix NOTE 2 we want to raise the bar and offer better product. Infinix Mobility is offering new dimensions and new features that will simplify your daily use," said Benjamin Jiang, the CEO of Infinix Mobility.
The Infinix Hot Note 2 is quite an improvement from the original Hot Note and this all starts with its 6 inch display. This display has a resolution of 720 x 1290 pixels which I believe could have been better considering the display size. The front of the Hot Note 2 has very thin bezels and this keeps the phone's big size manageable. The thin bezels also give it a stunning look.

Powering the Infinix Hot Note 2 is a 1.3GHz octa-core Mediatek MT6753 processor. This chipset is based on ARM® Cortex-A53 and supports 4G LTE connectivity. Even though this is the case, the phone itself does not support 4G connectivity.
The Infinix Hot Note 2 is available in 1.5GB and 2GB RAM options. Both have 16GB of storage which can be expanded up to 32GB. This is not that bad if you ask me.
At the back, the Infinix Hot Note 2 has a 13MP camera with LED flash with a 2MP shooter at the front. The 2MP camera at the front is slightly disappointing if you ask me and I believe Infinix should have pushed that to about 5MP.
As for the battery, the Infinix Hot Note 2 has a 4040 mAh unit that supports fast charging. Infinix says that users can get up to 7 hours of battery with just 20 minutes of charging. This is definitely a positive thing and I can't wait to test it when the phone is officially launched in Kenya.
The Infinix Hot Note 2 was just launched in Nigeria a few days ago but will make its way into Kenya in about a week or so. I will keep you updated on this and it availability in the country.
As for price, in Nigeria the 1GB version is retailing at N27, 300 (approximately Ksh 14,000) while the 2GB version is retailing at N31, 600 (approximately Ksh 16,200).
Read More: The Infinix Hot 2 (X510) Review: The Hottest One Yet