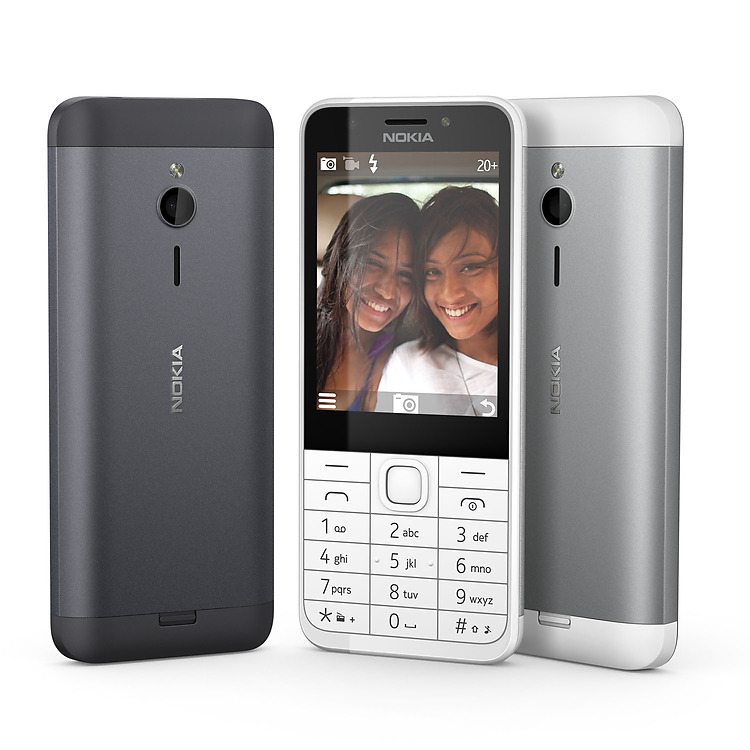 Even with smartphone adoption rising by the day, Microsoft still thinks feature phones are still cool.  This is evident with the Nokia 230 smartphone that the company unveiled two days ago.  Microsoft has been keeping Nokia's entry level lineup active ever since the company took the division a while back.
The Nokia 230 is clearly targeting developing nations such as Kenya and more specifically people who are looking for their first mobile phone or those who need a feature phone on top of their smartphones.
In terms of the specs, the Nokia 230 has all the features you expect from a feature phone.  To start with the display, it has a 2.8 inch unit with a resolution of 240 x 320 pixels.  It has 16MB of RAM (looks tiny compared to what we get from most modern smartphones). If you need space to store music or anything for that matter, you will need a micro SD card for that. The good thing is that you can fit a 32GB SD card into this phone.
As for the camera, the Nokia 230 has a 2MP unit at the back capable of shooting 1,600 x 1,200 pixel images and videos at 240p/15fps. It also has another 2MP unit in front and both the front and rear cameras have flash.
For the battery, the Nokia 230 he a 1,200mAh one that Microsoft says can last for upto 27 days of standby.  The phone will retail at $55 (approximately ksh5,610) and will be available as from December.
[youtube url="https://www.youtube.com/watch?v=GrZs6hJ-1b4″ width="560″ height="315″]