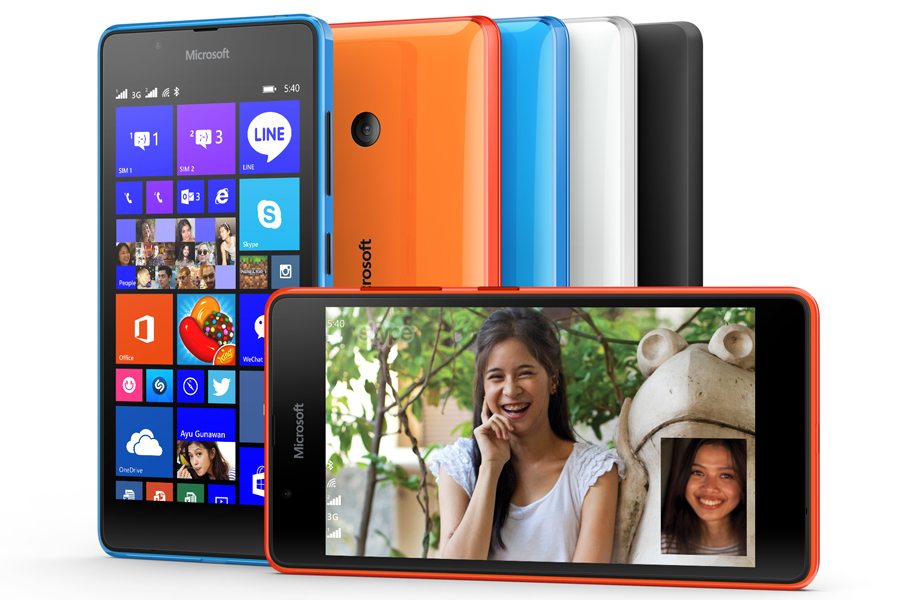 Microsoft has been rapidly expanding the Lumia family ever since it acquired the mobile division from Nokia. The latest addition to the family is the Lumia 540 that Microsoft said is targeting young, ambitious people looking for their first serious Smartphone.
The Lumia 540 is a Dual SIM Smartphone that is most likely targeting people in emerging markets. It has a 5 inch HD display that am sure will make it very appealing for most people. Like with every new Lumia Smartphone, the Lumia 540 will be running on the Windows Phone 8.1 OS and will have services such as Skype and Office included. Those who buy this Smartphone will be able to upgrade to Windows 10 when it becomes available to the public later this year.
Read: Microsoft Launches Yet Another Affordable Smartphone, The Lumia 430

In a statement, Jo Harlow, corporate vice president for Phones at Microsoft said, "The Lumia 540 Dual SIM is a testament to our passion for product-making that is reflected across the entire Lumia product portfolio and will continue with future devices. "With the Lumia 540 Dual SIM, we've made it possible to deliver a smartphone with strong design and technology credentials that is also fun to use, and incredible value for money."
The 5 inch display of this Smartphone has a resolution of 720 x 1280 pixels giving it a pixel density of 294ppi. Powering the Lumia 540 is a 1.2GHz quad-core Snapdragon 200 processor. This processor is paired with 1GB of RAM and 8GB of internal storage. This can be expanded using a MicroSD card or those who wish can use the 30GB of cloud storage space on OneDrive.
Read: Microsoft Unveils the Lumia 640 and Lumia 640 XL
The back camera on the Lumia 540 is an 8MP one with a 5MP wide angle one at the front. The 8MP back camera has LED flash and autofocus.
Providing power to the Lumia 540 is a 2,200mAh. As for price, Microsoft has said that it will retail at $150 (approximately Ksh 14,000) before taxes and subsidies. The phone will be available as from May this year in four colour options of cyan, orange, white and black.