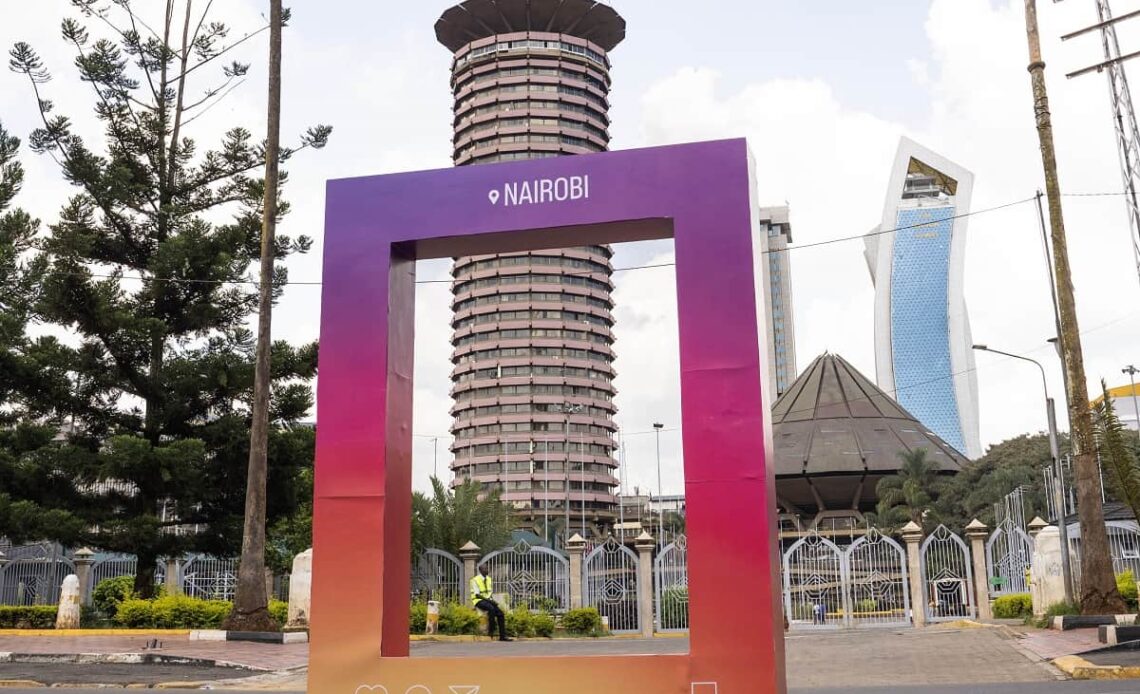 Instagram recently organized an engaging event called "Drip in the City" in collaboration with the Nairobi City County's Nairobi Festival. This vibrant event took place this past weekend, on Nairobi's City Hall Way, bringing together young people passionate about fashion and street photography. The event aimed to provide a content capture experience, fostering creativity, community, and self-expression among the youth of Nairobi. With Instagram's presence, the event encouraged young Kenyans to showcase their authentic selves through various Instagram features such as Reels, Stories, Feed, Live, and more.
"Nairobi streets on Sundays dotted with smartly dressed young people and photographers taking videos and pictures of the city's scenic streets to post on social media" has become a popular sight in the city. Instagram's "Drip in the City" event tapped into this burgeoning pop culture movement, offering a platform for young people to immerse themselves in the fashion and street photography scene. By staging photo ops across City Hall Way, the event aimed to encourage young participants to express themselves genuinely while capturing visually appealing content to share with their communities on Instagram.
Janet Kemboi, the Communications Manager for Eastern Africa at Meta (Instagram's parent company), highlighted Instagram's dedication to promoting creativity and community among young people. Kemboi stated, "We are plugging into a moment that young people in Nairobi care about, and we wanted to take it to the next level through this 'Drip in the City' event." Instagram recognizes the importance of young creators in breaking barriers, growing an audience, and building connections through content they love. With this event, Instagram aims to help Kenyan youth establish their voices, share their stories, and connect with others who resonate with their experiences.

The event was graced by renowned young creators such as Crazy Kennar, Sheila Kwamboka, Eli Mwenda, Wanjiru Njenga, and Trevor Silaz. These influencers shared valuable tips and insights to help the young participants unlock their full potential on Instagram. Their presence added an inspiring touch, motivating the attendees to explore their creative abilities and leverage the power of social media to express themselves effectively.
Suzanne Silantoi, the Nairobi City County CECM of Inclusivity, Public Participation & Customer Service, expressed the county's commitment to fostering the growth of young people. Silantoi emphasized the positive impact of Hon Johnson Sakaja's waiver on street photography in Nairobi on Sundays, which has contributed to the remarkable results seen in the city. By collaborating with brands like Instagram, the county aims to create a more conducive environment for young people to thrive, particularly in creative art forms such as fashion and street photography.
The "Drip in the City" event was not just limited to photography and social media. Dance 98 Kenya, a talented teen dance group, enthralled the crowd with their electrifying performance, adding an energetic and lively atmosphere to the event. Additionally, young fashion designers from the Nairobi Apparel District showcased their recent collections, demonstrating the fusion of fashion and artistic expression.
Also Read: How To Increase Your Business Engagement Through Instagram