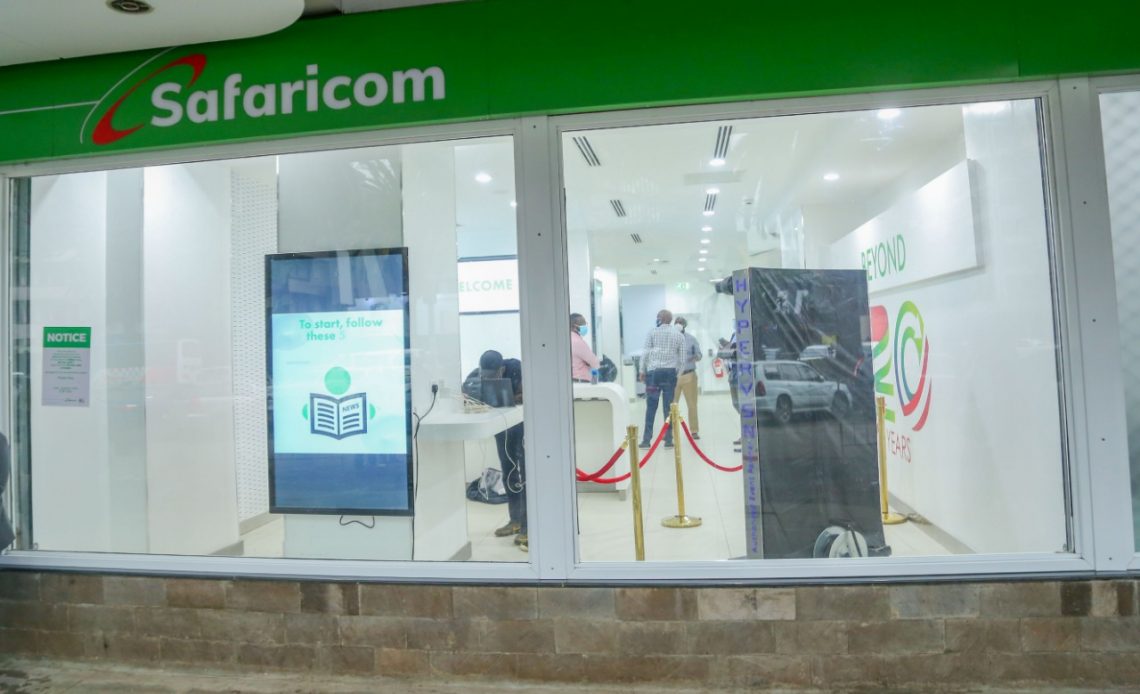 Safaricom is no doubt the biggest Telco in the country. This is and has been the case with the second player, Airtel, seeming to have stagnated. Safaricom's network coverage is quite good across the country with 4G coverage and now even 5G Coverage in over 20 Counties so far.
Transsion on the other hand is the company behind Tecno, Infinix and itel. The brand has had a significant presence in Kenya for years. They have dominated the entry level smartphone market in Kenya. This is the case for the rest of Africa too as according to the IDC, in Q3 2022, Transsion had a combined unit share of 47.4% in Africa.
At the Tecno Camon 20 Series launch yesterday, Safaricom revealed that over 50% of devices on its network are Transsion devices (Tecno, Infinix and itel). I always knew Transsion phones have a significant share on Safaricom's network but I did not expect the number to be this high. 

Transsion as a group has been focusing on growing its market share for the last few years. Itel targets the low end segment from Ksh 6,000 to around 11,000. Infinix and Tecno tend to target the same customers but recently Tecno has been targeting the high end segment with the Phantom X series. 
With the announcement by Safaricom, Transsion does dominate a huge section of the market and that can be a good or bad thing depending on how you look at it. I look at it as a good thing as Transsion offers affordable devices compared to most other players. In a market like Kenya, affordability is Key with most people not willing to buy high end or even mid range devices. This is what has helped Transsion grow its presence all along.
Tecno is the dominant brand under Transsion having been around for longer and having a wide distribution network. The company has a phone in almost all market segments but it seems to be concentrating more on the under 30K market at the moment. The company also has some phones you can get for around 10k or under and even more expensive ones like the Phantom V Fold for over 130,000. This is the most expensive phone Tecno has ever launched.
Transsion's Appeal
In addition to affordability, Transsion Devices have always been marketed as the 'perfect' devices for Kenyan buyers. The brands under the company have always pushed the long battery life, dual SIM capabilities, and cameras optimized for low-light conditions as some of its features to appeal to the youth who make up a big percentage of buyers in Kenya.
Most of the other smartphone players have to play catch-up to Transsion and it's not going to be easy. Samsung probably has the best shot since it has a wide range of devices targeting different price segments. OPPO too has a chance and besides them, I don't really see any of the other players coming close.
Risk of such Dominance
Even though I said Transsion having 50% market share is a good thing, there are still risks of one brand having such a big market share. Can the brand use its dominance to influence Safaricom's business strategies and partnerships? Probably, but I don't know. I don't see it happening but anything is a possibility in this world.
We just have to be aware of Transsion's dominance and what implications it can have. The company hasn't shown any interest in deviating from their products and services or in influencing decisions beyond that.
Transsion's Future
Transsion has a bright future ahead. The company has a number of new devices coming to the market including the yet to be launched Infinix Note 30 Series. I see this as the direct Competitor to the Camon 20 seires. We will keep seeing the company try push its market share even more. They do have what it takes to grow and I don't see them slowing down.
Transsion isn't just made up of the three brands we talked about, the company also owns Oraimo, Syinix, Carlcare and is also behind Boomplay Music. We might also see the company push its services more in the coming years.