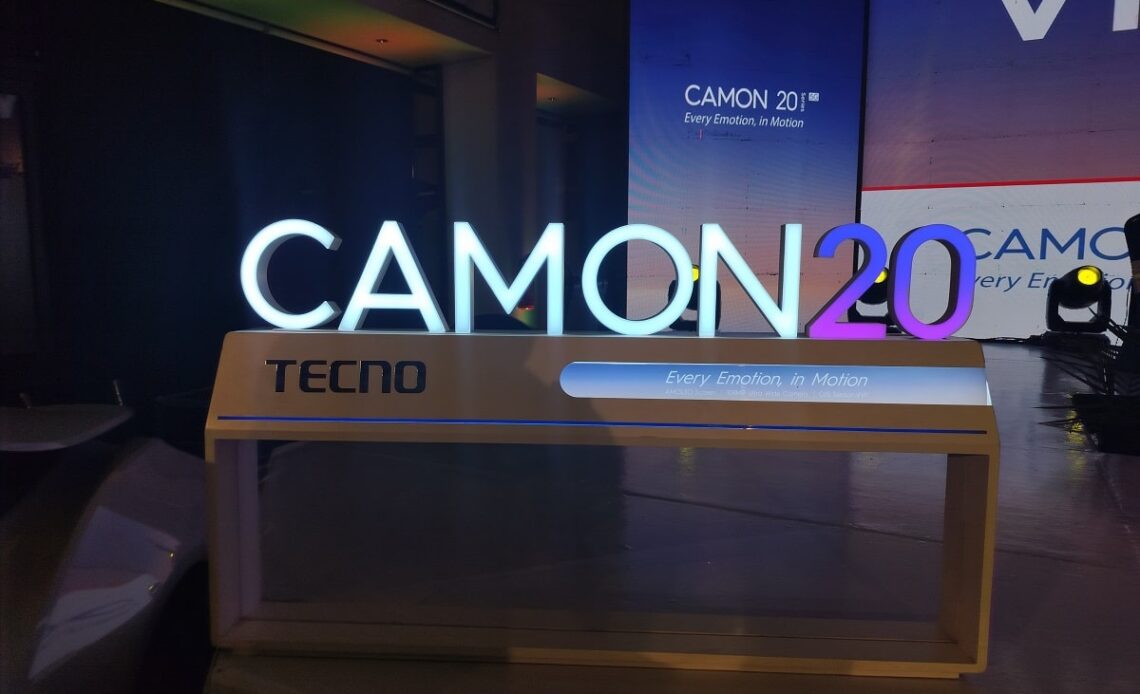 Yesterday, Tecno unveiled its highly anticipated Camon 20 Series in Kenya. This latest smartphone lineup promises an exceptional photography experience, stunning design, and powerful performance. The Camon 20 series consists of four main devices: the Camon 20, Camon 20 Pro, Camon 20 Pro 5G, and the Camon 20 Premier 5G. These phones are available locally at the following prices: Ksh 26,999, Ksh 30,999, Ksh 39,999, and Ksh 50,999 respectively.
The price gap between the base model Camon 20 and the Premier is quite big and probably the biggest I have ever seen. That aside, the Camon 20 series has some impressive specs under the hood. The specifications difference as you move from one variant to the other is not that big especially when you compare the Camon 20 and the Camon 20 Pro.
Tecno has already launched some smartphones in Kenya this year so the Camon 20 series is not the first. We have already seen the Phantom X2, Phantom V Fold and the Spark 10 series. The Spark 10 series is the most affordable while the Phantom series is the high end.

At the core of the Camon 20 Series lies an advanced 50MP Ultra-Sensitive sensor, accompanied by the 5000 times/s Sensor-Shift OIS Anti-shaking Technology. This combination enables SLR camera-level anti-shake video and crystal-clear night portrait photography.
At the launch, Tecno revealed that it will be one of the first smartphone manufacturers to offer the Android 14 Beta release on the Camon 20 Series. This is quite commendable for Tecno as the company has come a long way from the days when it would not even roll out a single OS update to even their flagship smartphones to now being part of Android Beta release program.
The Camon 20 series comes with a 6.67 inch display with a high touch sampling rate and adaptive refresh rates up to 120Hz. The flagship Camon 20 Premier is powered by the MediaTek Dimensity 8050 processor that is capable to handle all you throw at it.
Availability and Pricing
The Camon 20 Series is available in various models and color options, including the Camon 20 Premier 5G, Camon 20 Pro 5G, Camon 20 Pro, and Camon 20. Prices start from Ksh. 26,999 for the Camon 20, Kshs. 30,999 for the Camon 20 Pro, Ksh. 39,999 for the Camon 20 Pro 5G, and