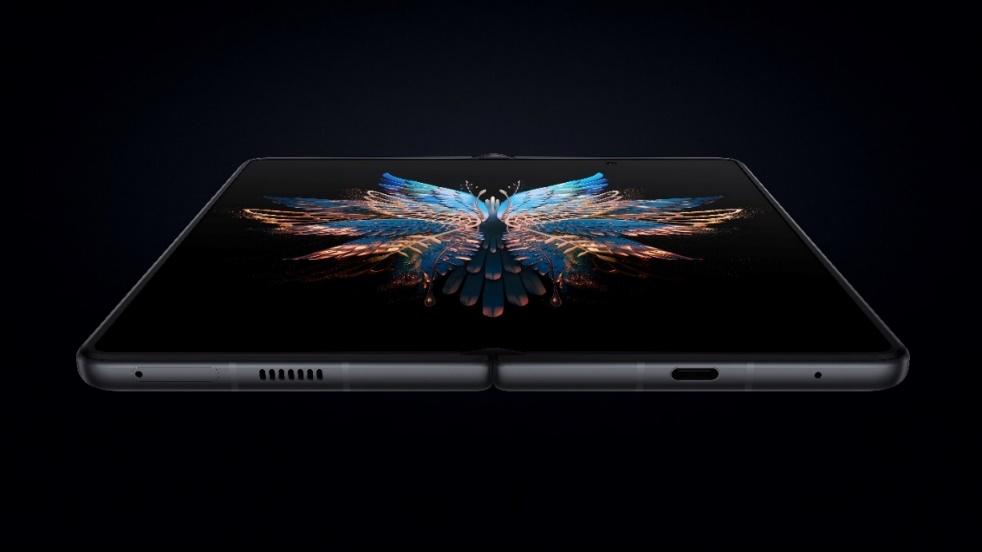 The foldable smartphone market is expected to grow to 48 million units by 2027 and Tecno wants to be part of this growth. The company's first foldable device, the Phantom V Fold, is now available in Kenya for a recommended retail price of Ksh 130,000 excluding taxes. This is the price Tecno is quoting but a quick check through ecommerce platforms like Gadgets Leo show that the phone is available for Ksh 122.500 including taxes.
The Tecno Phantom V Fold has been on pre-order in Kenya for about two weeks and those who have been waiting for it can finally get one. This is the most expensive smartphone Tecno has ever launched and I am really curious to see how it performs. This is a very different price segment from what Tecno has always offered.
The Phantom V Fold comes just three months after the launch of the Phantom X2 Pro, which featured the world's first retractable portrait lens. The new phone features two flagship screens and an ultra-clear five-lens photography system, making it an excellent addition to Tecno's offerings.

The Phantom V Fold features dual screens, which offer an adaptive 10-120Hz high refresh rate, delivering smooth motions and fluid transitions when folded and unfolded. The sub screen is 6.42 inches and has a unique micro-curved design and a 21:9 aspect ratio for a classic single-screen flagship smartphone experience. The sub screen's dimensions are optimal for single-handed operation, sitting naturally in the palm while allowing users to comfortably take command using just a thumb. Unfolded, the Phantom V Fold reveals an outstanding 7.85-inch display with an optimal 8:7 aspect ratio on an ultra-flat screen with a virtually invisible crease.
The Phantom V Fold is powered by MediaTek's flagship Dimensity 9000+ processor, which delivers performance that allows efficient multi-tasking and seamless switching between screens. Besides the processor, Phantom V Fold's performance is further enhanced by 12GB RAM, as well as 256/512GB UFS 3.1 flash storage.
The phone comes with HiOS13 Fold, a highly optimized and customized operating system based on Google's Android 13, specially designed for the foldable device. Large-screen capabilities such as split screens, picture-in-pictures, parallel windows, and drag and drop across screens, as well as differentiated interactive animation designs create a system that empowers users' productivity.
Some of the other key specifications of the Phantom V Fold include:
7.85-inch 2000 x 2296 pixels
MediaTek Dimensity 9000+ processor
Mali-G710 MC10
12 GB RAM
256/512 GB Storage
Triple-rear cameras: 50MP + 50MP + 13MP
16MP, 32MP front camera
HIOS 13 Fold (based on Android 13)
5000mAh battery
Tecno Phantom V Fold Price in Kenya
Tecno says the recommended retail price for the Phantom V Fold in Kenya is Ksh 130,000 for the model with 12GB of RAM and 256GB of storage. There is also a variant with 512GB of storage that is available for Ksh 144,000. Keep in mind that these prices do not include VAT so the final price will definitely be higher. The reason not to include VAT on the quoted prices is unknown and does not make sense to me. Maybe they want the phone to seem cheaper than they are on paper and in reality it is not. Either way, some retailers such as Gadgets Leo have the phone listed for Ksh 122,500 including taxes but they do mention that the price may change anytime without notice. Even with that, they should have the phone for a cheaper price than what Tecno is recommending.