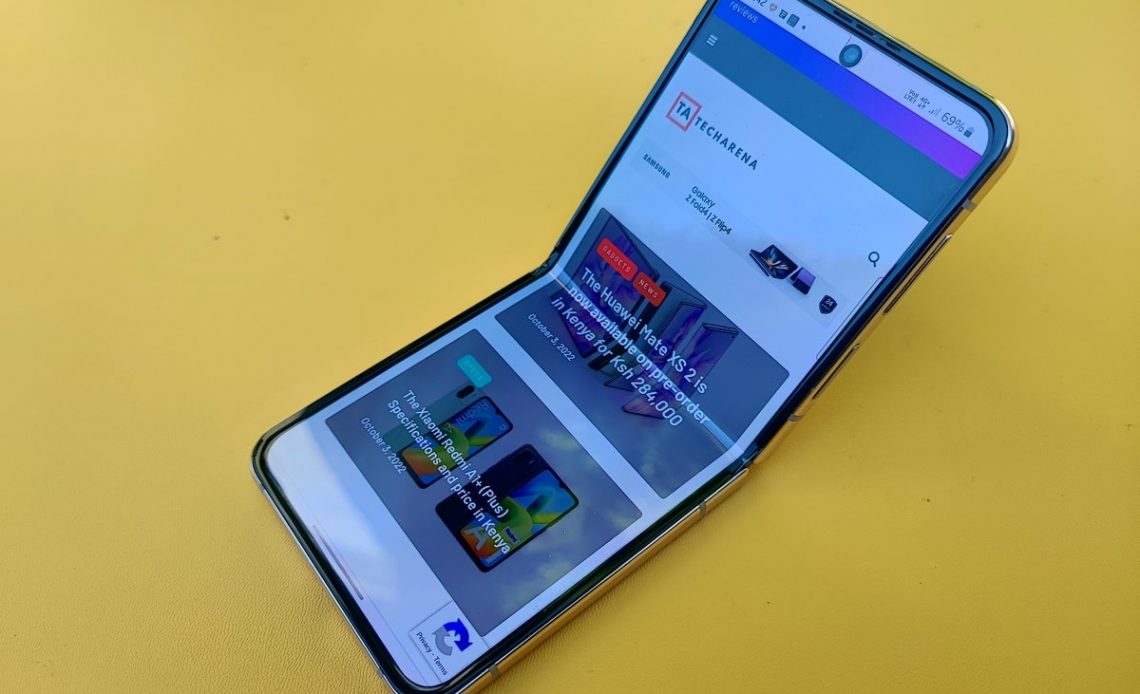 If you have been looking for a new smartphone, you will be happy to know the Safaricom 'Jisort Na Bonga Phone promotion' has some offers for you. 
The Jisort Na Bonga deals are available right now till October 11, 2022. You can get these deals through Safaricom Shops or online through masoko.com. The devices range from the latest from Samsung to tablets from TCL.
all these deals, you will have to use your Bonga Points and then add some money on top of that. This is perfect for those who have Bonga points but not enough money to buy the phone on a cash basis. If you do not have enough Bonga Points, you can ask your friends to send you some. You will not be saving a ton of cash by paying with Bonga Points but you do save some money depending on the phone you choose. 
You can also check how many Bonga Points you have by dialing *126#. 
Here are all the phones available in the promotion:
| | | |
| --- | --- | --- |
| Smartphone | Bonga Points Needed | Cash to Top Up |
| Tecno Spark 6 GO | 8,000 | Ksh 8,899 |
| Tecno Spark 7 | 10,000 | Ksh 8,999 |
| Tecno Camon 17 | 10,000 | Ksh 18,899 |
| Neon Ray Pro | 2,000 | Ksh 3,899 |
| itel A24 | 7,000 | Ksh 6,499 |
| Samsung Galaxy A03 Core | 6,000 | Ksh 7,999 |
| Tecno Spark 8p | 10,000 | Ksh 15,299 |
| iPhone 12 | 40,000 | Ksh 103,999 |
| OPPO A16k | 5,000 | Ksh 13,499 |
| Samsung Galaxy A13 | 11,000 | Ksh 15,999 |
| Nokia C21 Plus | 10,000 | Ksh 14,999 |
| Nokia G21 | 15,000 | kSH 18,999 |
| Nokia C2 | 5,000 | Ksh 9,999 |
| Infinix Smart 6 Plus | 8,000 | Ksh 10,999 |
| Infinix Hot 12 Play | 10,000 | Ksh 14,399 |
| iPhone SE 2022 | 50,000 | Ksh 65,999 |
| Samsung Galaxy Tab A7 Lite | 10,000 | Ksh 15,999 |
| Samsung Galaxy Tab A8 | 10,000 | Ksh 28,499 |
| TCL 10 TABMAX | 10,000 | Ksh 22,999 |
| Infinix Zero 5G | 40,000 | Ksh 43,999 |
| Samsung Galaxy A23 | 10,000 | Ksh 20,999 |
| Samsung Galaxy A53 5G | 20,000 | Ksh 39,999 |
| Samsung Galaxy S22 | 50,000 | Ksh 94,999 |
| Samsung Z Flip 4 | 50,000 | Ksh 126,999 |
Also Read: The Xiaomi Redmi A1+ (Plus) Specifications and price in Kenya