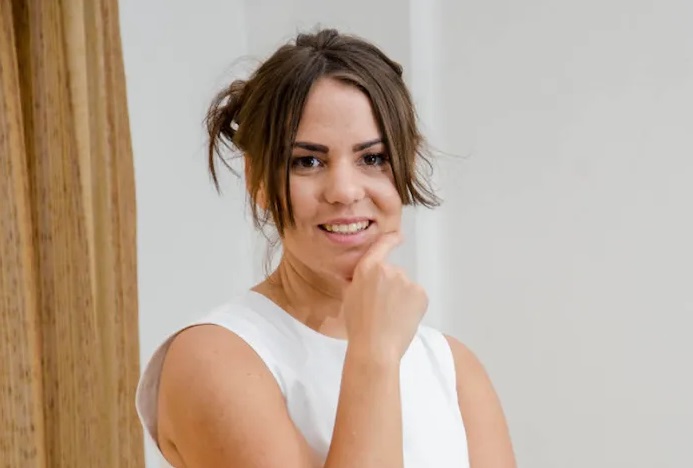 A big percentage of the Kenyan population is uninsured and some of the new players in the industry want to change that. Insuretech firms see this as an opportunity to integrate technology to reach a bigger audience that has been overlooked. One such firm is mTek services, a company focused on providing an entirely paperless end-to-end platform for the insurance industry. The firm recently secured $3 million in funding to help with expansion plans to reach 1 million customers by 2024. We had a chat with its CEO, Bente Krogmann, on the brief history of the company and what it has planned for the market.
Can you start by telling us who Bente is? And what was your journey to be the CEO of mTek services? 
I always knew when I was a young girl in Germany that I wanted to change the world and leave a legacy. My parents instilled determination and perseverance to put my ideas into action. I pursued an Arts degree with a concentration in Africa Business Studies because I had a strong interest in entrepreneurship and wanted to learn more about the significance of long-term economic growth.
I left school and moved to Tanzania ten years ago, where I helped with several sustainable health projects there. After that, I moved to Kenya, where I co-founded the Extreme Clean Carwash franchise to pass on my business knowledge to young people.
But I needed to do more, and I found mTek because I loved working on projects that simplified problems. Since I truly believe that insurance is a part of welfare planning, joining mTek to help push the mission to break the 3 percent barrier of insurance penetration through digital transformation was a natural and personal choice for me.
How did the idea of mTek come to life, and why insurtech specifically?
I believe that insurance is part of welfare planning, and everyone deserves to be insured. The birth of mTek came from a look at the challenges of affordability, Product, Distribution, and Trust and how to turn them into opportunities to reach more people. Moreover, we believe that technology has a significant role in increasing insurance penetration.
The internet of things and digitization of services has made business operations more transparent, the foundations of mTek's innovation. For example, we aim to make insurance available to anyone with an internet-connected smart device through simplified products, digital distribution, and affordable payment plans.
Can you briefly explain what mTek does? 
mTek is an innovative app-based insurance solution that is 100% paperless and allows customers to compare, purchase, and file claims. To provide our customers with a better and more transparent experience when buying and renewing insurance policies, we have partnered with over 35 Kenyan underwriters. Since our inception, we have provided our customers access to various protection options, including travel, auto, and medical insurance. We are also working on several initiatives to transfer knowledge.
How is mTek different from other insurtech platforms? And what advantages does it offer customers and partners? 
What differentiates mTek from other insurtech platforms is that we are 100% business-to-consumer-focused. We believe in generating value-add for the clients and, after that, for the whole ecosystem.
As mTek, we provide our clients with exemplary personalized customer services with complete transparency. What they see on their phones as products, benefits, and payment plans is what they will get. We have no hidden charges.
Secondly, with our affordable paperless products, we eliminate all paperwork that tends to discourage many from purchasing insurance products.
Lastly, we are continuously incorporating feedback from our existing clients on improving our products and services. To us, each client is a unique opportunity to better mTek.
What role does technology play in your growth? 
mTek is an insurtech that combines insurance and technology solutions for signing up, underwriting, managing policies, processing insurance claims, gaining insight into data, detecting fraud, and other functions.
mTek's business model is based on technology, enabling us to run our processes and systems effectively.
We believe technology plays a crucial role in the insurance industry by providing companies with cost-saving solutions and improved customer service.
How has the growth of mTek and insurtech generally been in Kenya and Africa? Is the growth slow or at par with what you expected? 
It exceeds our expectations, and our numbers show that users seek a more accessible solution to manage their insurance needs.
The adoption of insurance is still low. Do you think insurtech services can change this anytime soon? 
We must address the challenges that prevent Kenyans from accessing and purchasing insurance – trust, affordability, and suitable products. Everyone deserves some peace of mind that comes with knowing you have a cover that protects you from uncertainty.
While insurtech will be a crucial component of the overall solution, the ecosystem as a whole must work together for customers' benefit to accelerate penetration.
Through digital transformation, it is our goal at mTek to assist in overcoming the 3 percent barrier to insurance penetration. This is due to our firm belief that the industry will benefit from the Internet of Things by opening up new non-traditional distribution channels as a result of the digitization of insurance solutions; creating installment-based payment options that are affordable; transparency because there is no documentation; and the creation of individualized goods utilizing data and artificial intelligence.
Does mTek seek to target those already using insurance products, or are you trying to onboard those yet to use insurance products? 
One macro-challenge we see when it comes to penetration is providing the right products to the market. We use data to develop the same with the re-insurer and underwriter. As a result, we have successfully launched various products such as micro-health, monthly motor insurance cover from 500 KES, and personal accident policy from as low as Kenya Shillings 100. In the future, we hope to launch gadget insurance.
What are some of the critical challenges you face with expansion in Kenya specifically?
We have to make a lot of effort regarding knowledge transfer – as we strive not only to distribute policies but also to match the right product fitting the individuals' needs.
What should we expect from mTek within the next 24 months? Will you be expanding your product range?
As we investigate more insurance products tailored to Kenyan needs, Kenyans can anticipate mTek to innovate more. We are considering expanding into Africa, forming partnerships outside our agents' reach in Kenya, and further disrupting the market with new
Read: Insuretech firm, Turaco, raises over Ksh 1 Billion in funding to help drive insurance adoption among low-income earners