Having a smartphone can be an incredibly good thing. It allows you to keep in touch with people at any time of the day. Even with that said, these same smartphones can be annoying as you may get calls, texts, and notifications even when you do not want to.
The good news is that there is a feature that lets you take a break from these notifications when you do not want to receive them. This is the 'Do Not Disturb' Mode that is available in almost all Android smartphones.
Activate Samsung's Do Not Disturb mode

On Samsung devices, you have this feature which you can easily turn on and off even on the Samsung device you have right now. When you activate this mode, you will mute the phone and thus not get alerts on calls, messages or any other notifications.
To enable Do not disturb mode on Samsung or essentially any Android smartphone:
Pull does the notification panel.
Swipe down once more to get the quick actions and shortcuts.
Swipe left and you will see the "Do Not Disturb" icon.
Tap on that icon for it to activate by turning blue or any other colour that matches your device's theme.
When you enable Do Not Disturb, it will stay activated till you turn it off. If you do not want to do this manually, you can customize it to automatically turn on and off at specific times. Doing this is easy and all you have to do is press and hold the Do Not Disturb icon for the full list of options to open.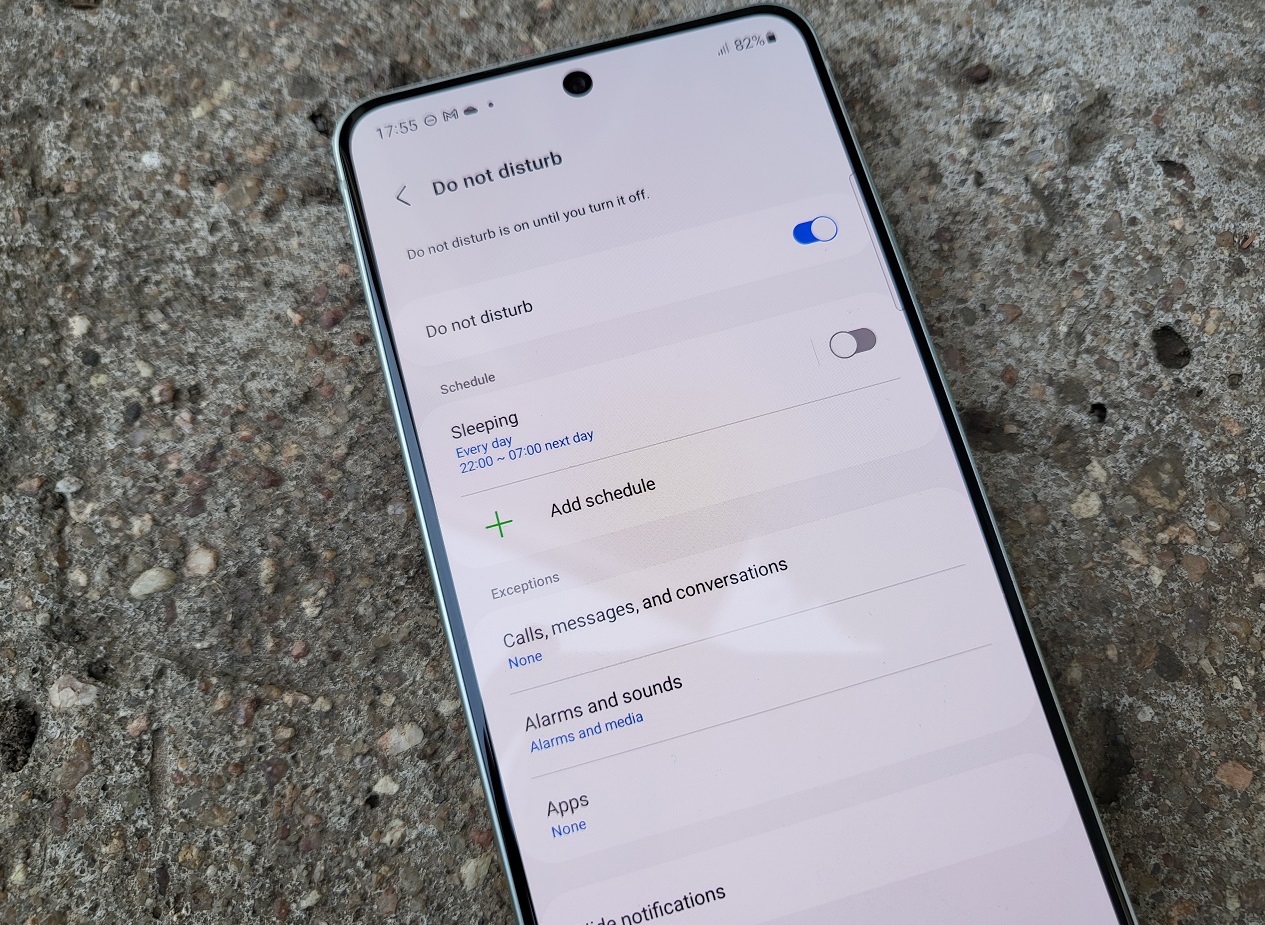 From here, you can set the parameters you want including schedules and exceptions. The exceptions allow you to choose the notifications you want to receive even when Do Not Disturb is activated.
Read: Samsung Galaxy S21 FE First Impressions