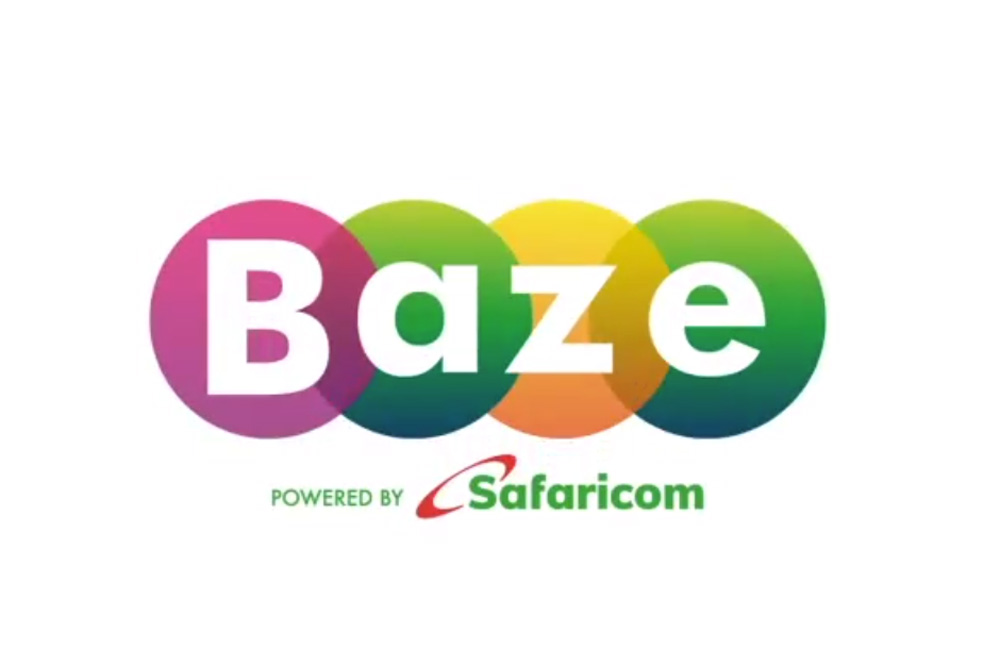 Earlier this year, Safaricom Baze was introduced as its latest video-on-demand service. This is a mobile-only service that you can only access via a mobile browser. You will need a subscription to watch any content on the platform. 
When launching this service, Safaricom said, "Our goal is to delight our customers by availing a carefully curated collection of video content across their favourite genres. BAZE will place the entertainment Kenyans want at their fingertips, giving users freedom, choice and control over the content they consume.
As we launch BAZE, we are also pleased to announce that the platform will host new content not seen anywhere including a brand-new Kenyan action drama, Mission to Rescue which will be available exclusively on BAZE for 3 months before being unveiled anywhere else. – Chief Customer Officer Sylvia Mulinge

Below are a few things you need to know to get started with Safaricom Baze. 
What is Safaricom Baze
Safaricom Baze is a mobile-first video-on-demand platform by Safaricom only available on mobile devices. The service gives access to a wide selection of local and regional videos in different categories from Music, News, Entertainment, Sports etc. The platform focuses on short-form content. 
How do I Unsubscribe from Safaricom Baze
You can unsubscribe from Safaricom Baze by dialing *544*35# using your Safaricom line. 
How do I activate Baze Bundles
1) Dial *544*55#
2) Select Baze
There are 2 different Subscription Plans
Daily Pass without data at Ksh 10
Daily pass with data at Ksh 20
How do I access Safaricom Baze
You can get access to Safaricom Baze by going to www.baze.co.ke on your mobile browser. This service can only be accessed via the mobile browser and not through the desktop. You will then have to register your name and mobile phone number to watch content on the platform. 
What is Safaricom Baze Music
Baze Music is the latest addition to the Safaricom Baze platform. This service was announced last week. With Baze music, users can enjoy ad free music streaming experience for as low as Ksh 10 per day.
Baze Music has a wide selection of local music ranging from gengetone, reggae, urban local, gospel and Bongo Flava. According to Safaricom, there are over 45,000 local songs and 1.1 million international tracks available.
"Our goal is to provide Kenyans freedom, choice and control over the content they consume, and I am delighted that our customers have enjoyed a variety of content on Baze since the platform was launched in May 2021. To further enhance their experience, we are introducing Baze Music, which will also provide Kenyan artists with a new avenue for monetizing their music in addition to the Skiza platform," said Peter Ndegwa, Safaricom CEO.
How to access Safaricom Baze Music
Users can access Baze Music by dialling *544*55# or by going to www.bazemusic.co.ke.
Baze Music Subscription Options
There are three Baze music subscription options to choose from:
All-day pass with 50MB at KES 10/-
Weekly pass with 300MB at KES 50/-
Monthly pass with 1.5GB at KES 200/-
New customers will enjoy a 7-day free trial with 500MB daily.
Can Baze bundles be used on WhatsApp? 
No, you can only use Baze bundles on the Baze platform. Accessing other platforms such as WhatsApp will incur additional costs.
Read: How to Register, Select and Change Skiza Tunes