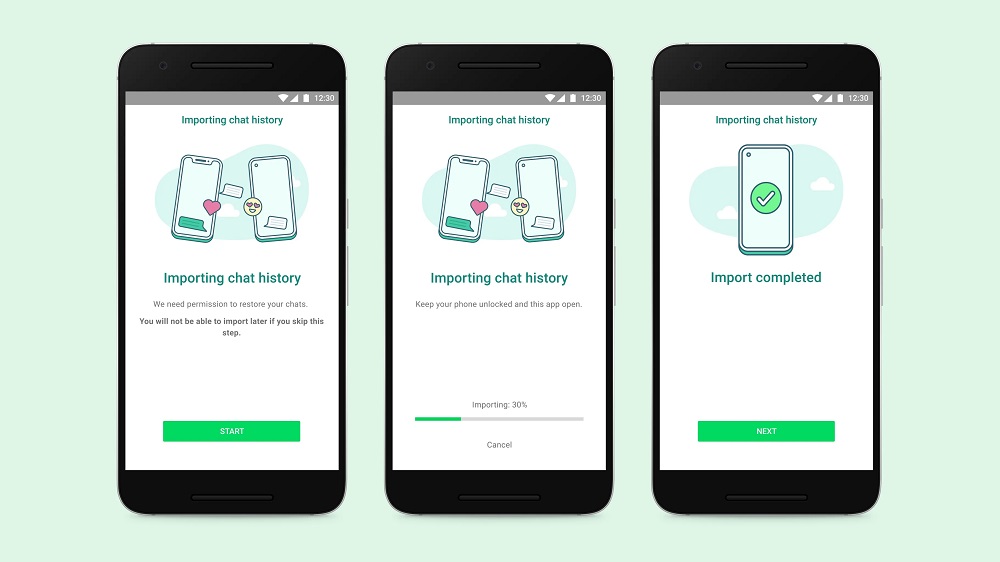 When Samsung unveiled its latest smartphones last month, the Galaxy Z Fold3 and Z Flip3, last month, WhatsApp also revealed that it had plans to support moving chat history from iOS to Samsung devices powered by Android 10 or 11. This support is long overdue for the platform that does not seem to innovate fast enough.
This feature is now live and can be done easily if you want to move your chats from an iOS device to your Samsung device that is running Android 10 or 11.
According to WhatsApp, the entire process happens without your messages being sent to WhatsApp and this means that they cannot see your data. "Transferred data doesn't go to cloud storage as a result of the migration (though you may have sent this data to your cloud storage separately via Chat Backup)," WhatsApp said in a statement.

You will need a USB-C to Lightning cable for this to work. Account information, your profile photo, individual chats, group chats, chat history, media and settings are all transferred over. Call history and your display name will not be transferred through this process.
How to transfer WhatsApp Chats from iPhone to Samsung
Turn on your Samsung and connect by cable to your iPhone when prompted.
Follow the Samsung Smart Switch experience.
When prompted, scan the QR code displayed on the new device using the iPhone's camera.
Tap Start on your iPhone, and wait for the process to complete.
Continue setting up your new Samsung.
When you reach the home screen, open WhatsApp and log in using the same phone number used on your old device.
Tap Import when prompted, and allow the process to complete.
Finish activating your new device and you'll see your chats waiting for you.
Read: WhatsApp Might Let iOS Users Easily Move Chats to Android