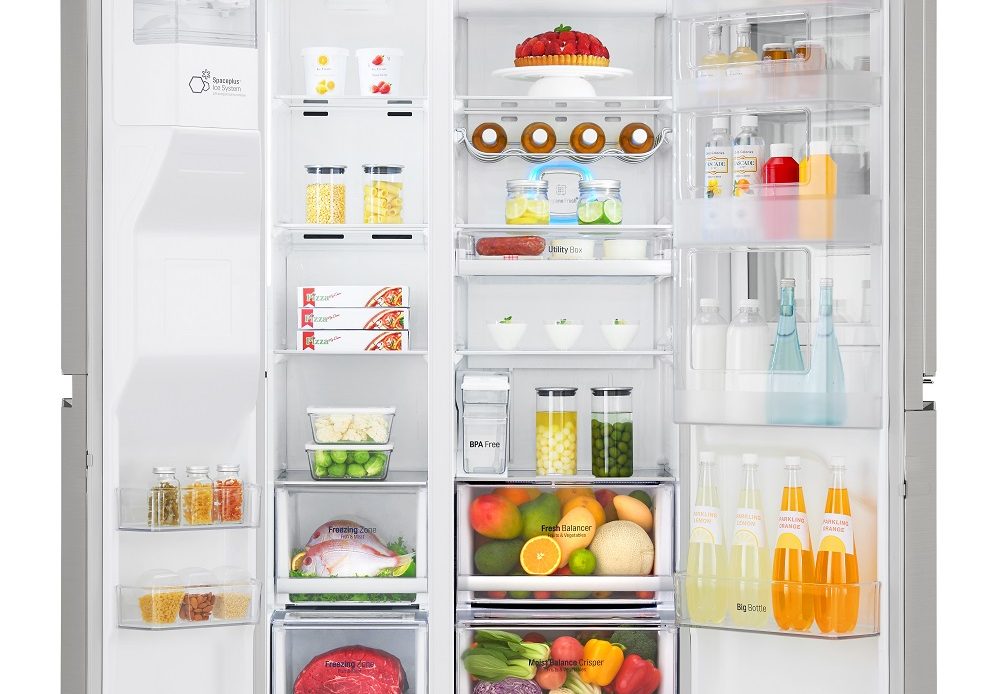 The LG InstaView door-in-door refrigerator comes with some technology that should help bring your home to the future. The LG InstaView can be linked to the ThinQ app and through that you will be able to see what is in the fridge, monitor temperature and control some of its setting even when you are not where near the fridge.
The LG InstaView refrigerators are available in Kenya and you can get them starting from Ksh 299,000. With support for LG ThinQ, the InstaView should take the user experience to a whole different level.
What is LG ThinQ?
LG ThinQ products are able to communicate with each other and use LG's own deep learning technology in order to better understand your habits and needs. With this, your refrigerator will be able to communicate with other connected devices.

Let us look at some of the things you can do with the LG ThinQ in relation to the LG InstaView refrigerator.
Control the Temperature
Through the LG ThinQ app, you can control the temperature of the refrigerator. You can control the temperature of both the freezer and the fridge. This can be done so remotely even when you are not home and get the ideal temperature for what you have stored in your refrigerator.
Control Express Freezing
Express freezing on the LG InstaView refrigerator increases both ice making and freezing capabilities. When you activate this, the freezer section will run at the coldest temperature to increase ice production. Through the LG ThinQ, you can turn express freezing on and off remotely.
Hygiene Fresh
Hygiene fresh on the LG InstaView is multi stage filtering process with a fan that actively sucks in contaminated air from the refrigerator and sends it through the powerful filters. It works like an air purifier inside your fridge and this means that food is stored in cleaner air and thus is able to stay fresh for longer.
You can use the ThnQ app to turn filter power mode on and off.
Smart Diagnosis
Through the ThinQ app, you can easily diagnose your refrigerator no matter where you are. Through this, you can know if your refrigerator has any problems even when you are not home.