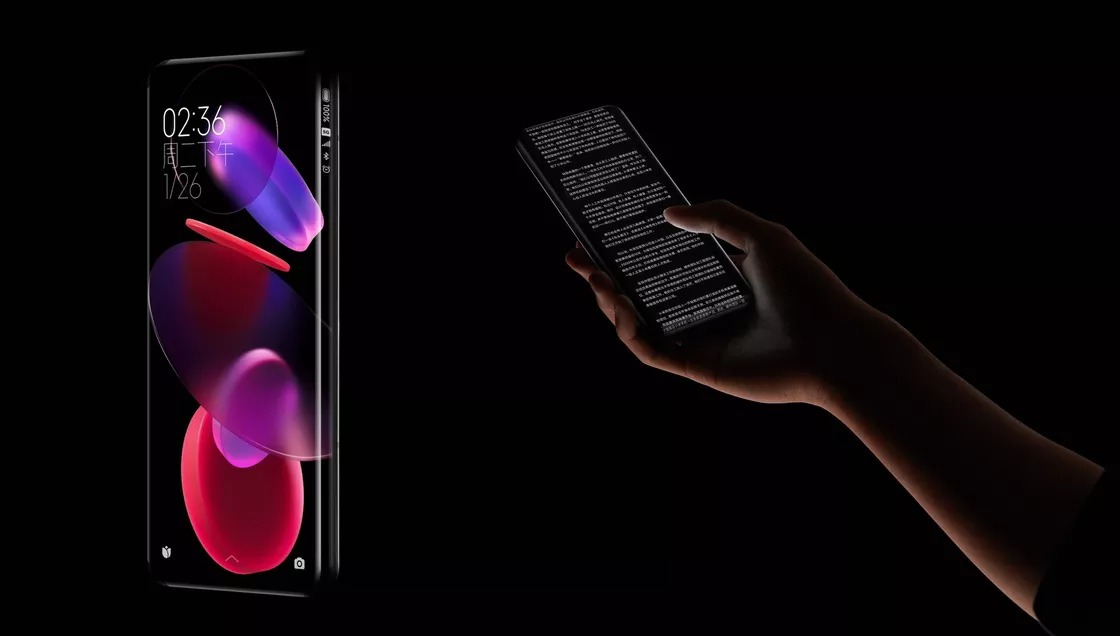 Chinese smartphone companies like Xiaomi and Oppo have a well-documented history of showcasing products in their concept and prototype phase to create hype. It's thus pretty normal once in a few months to see a futuristic concept or prototype technology from them. Xiaomi made the news last week with its "remote" true wireless charging prototype, and they're back with another futuristic technology concept.
Xiaomi has today announced a new smartphone concept with a curved display on all four edges – "a quad-curved waterfall display."
The 88-degree waterfall display around the phone's four edges gives it an almost all-screen design when viewed from the front. On the sides, there are no visible buttons, no ports, which Xiaomi terms as a "unibody no-port design."

These important buttons and ports are replaced with "more elegant alternatives," leveraging some of the existing technologies and newer ones.
Talk wireless charging, eSIM chips, pressure-sensitive touch sensors, under-display cameras, and "display acoustic technology" combined into a single device. The company credits "46 self-developed patented technologies" used to put forward such a futuristic smartphone concept.
The phone's display doesn't cover every visible part from the front, though – the edges are left bare with some cutouts (check the image below).
It's not the first time the Chinese tech company has revealed its futuristic dream of a notch-less design. The Mi Mix Alpha was a working prototype with a display that wrapped around the whole body. Unfortunately, that was canceled due to manufacturing complexities.
Perhaps the new quad-curved waterfall concept seems like a fresh look at bringing a device with more screen than the standard smartphone with curved edges.
But will it ever come out? The jury is out. Let's see how that goes. Typically, companies create dozens, if not hundreds of concepts and prototypes, and most of them never make it to the market.
Read Next: Google Revamps Android TV User Interface