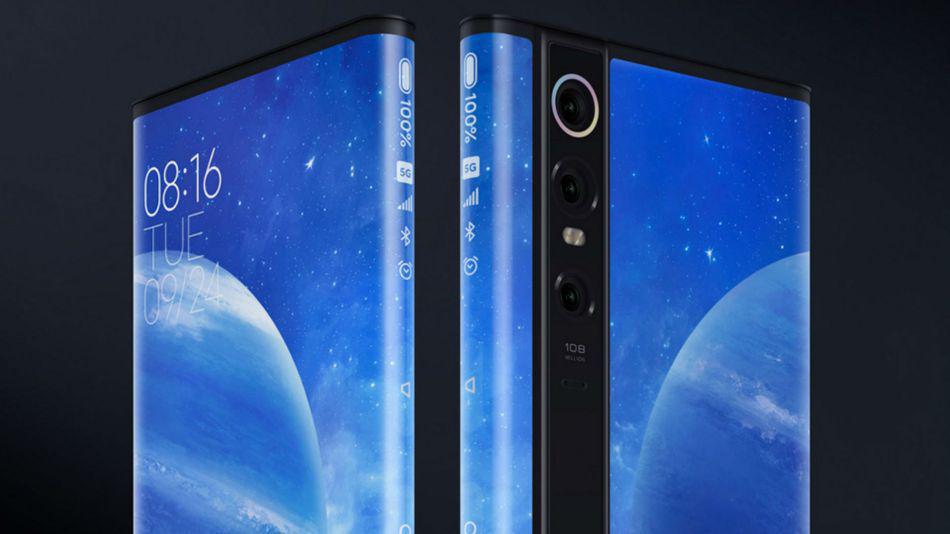 Mi Mix series has been Xiaomi's flagship series that pushes limits beyond imagination. Mi Mix Alpha makes the whole debate of talking about screen to body percentage ratios in smartphones an idea of the last generation.
With the Mi Mix Alpha, the screen takes it further beyond the mighty "water-fall like" display to a new level. The Vivo NEX 3 achieved a 96% screen to body ratio, but the Mi Mix Alpha is delivering 180.6% screen to body ratio.
I'm talking about an all-screen device with the display wrapped around the device like a book cover – but, again, slightly more.
The screen starts at the back of the device on the camera module and goes all the way to meet the second phase of the camera module. If you think of it is more like a 360-degree screen.
So, there are no bezels entirely, and the phone has even incorporated some features found on the status bar like network status and battery percentage on the side of the display.
The idea is just insane and unimaginable.
Camera-wise, the Mi Mix Alpha sports a 108-megapixel primary shooter paired with a 12-megapixel telephoto lens (up to 2x optical zoom) and a 20-megapixel ultra-wide angle camera. For selfies, no need for new camera hardware, turn the device and use the triple camera setup on the rear.
Under the hood, is a Qualcomm Snapdragon 855+ SoC paired with 12GB of RAM. Additionally, there is 5G support, 512GB internal storage, and is powered by a 4,050mAh battery with 40W fast charging.
Well, with all much the device carries Xiaomi says Mi Mix Alpha is a "concept smartphone." But the company says it will hit the stores in December.
The phone will be launched in December and it goes at a hefty $2,810.
Image/ Mashable