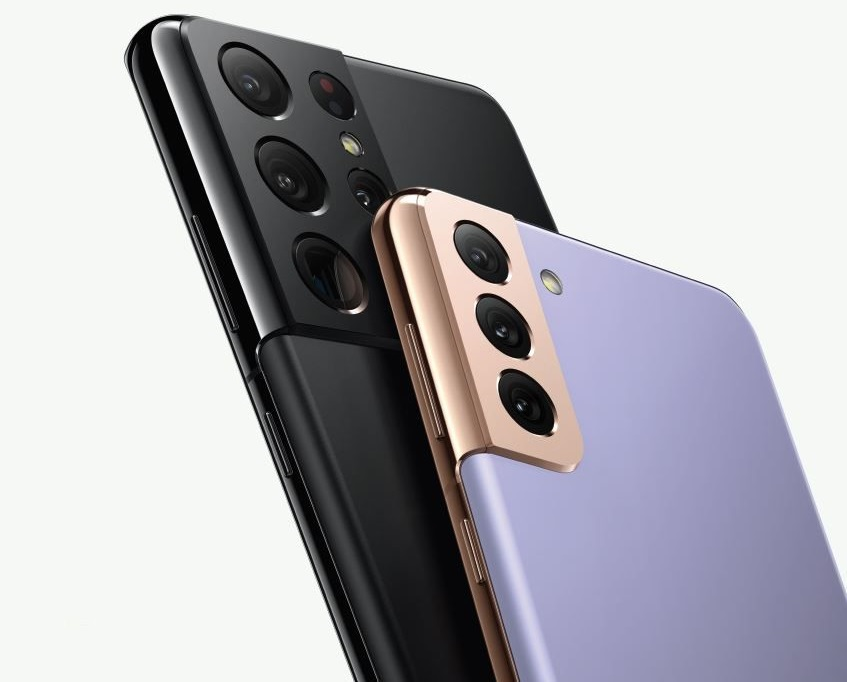 Samsung's next-gen Galaxy S-series flagship phones, dubbed S21, will be launching sooner than usual this year. The company has already pinned a launch event on January 14th, just in line with previous rumors.
Ahead of the Galaxy S21 unveiling at CES 2021 this week Thursday, several official marketing images of the devices have been leaked. There's nothing new or different, at least from the exterior, on the marketing renders. But these new images further solidify all the leaks and rumors that have been making headlines since late last year.
In case you missed it, Samsung is preparing to launch three new devices under the series; a standard Galaxy S21, S21 Plus, and a high-end S21 Ultra.

All three models will have a hole-punch cutout on the front that is home to the selfie camera, three cameras on the back for the standard S21 and S21 Plus, and four for the Ultra. You can see the shape of the camera bumps in the upcoming devices clearly, and very much similar to what has been leaked previously.
In the S21 series, Samsung has molded the camera bump to extend and wrap around the device instead of protruding as a standalone feature in the rear.
All will also support 5G like their predecessors, the S20 series, launched last year. @Onleaks on Twitter have shared these advertising images on Voice.
Samsung Galaxy S21 Series Launch
Samsung's S21 series has been heavily leaked. You can read this extensive post on everything we expect to see in the Galaxy S21 series. The company will host a virtual launch event on the 14th from 6:00 PM local time.
Read Next: Samsung Debuts its 2021 TV Lineup